Places to visit in Lahore
Lahore is known to be the "City of Wonders" its origins reach into antiquity. There are many memorable places to visit in Lahore. The city has been controlled by numerous empires throughout the course of its history, including the Hindu Shahis, Ghaznavids, Ghurids, and Delhi Sultanate by the medieval era. Lahore reached the height of its splendour under the Mughal Empire between the late 16th and early 18th century, and served as its capital city for a number of years.
The city was captured by the forces of the Afsharid ruler Nader Shah in 1739, and fell into a period of decay while being contested between the Afghans and the Sikhs. You will find a lot of places in Lahore ancient and finest piece of arts, calligraphy and art of Sculpture. We tried our best to find for you guys some must see places in Lahore that defines the origin as well as provide a source of refreshment to eyes and soul as well.
Traveling to Lahore Guide | 10 Places to visit in Lahore
#01 Lahore Fort
The Lahore fort is amongst one of a wonder of Mughals empire structure. This place is a historical place build by legendary Mahmood Ghazni in 11th Century. This massive compound is a treat for all art lovers who have the option to bask in the beauty of different gardens, palaces, halls, mosques and other such buildings and constructions that are located within the Lahore Fort. The area of Lahore fort is 1115 feet by 1400 feet. Sheesh Mahal is amongst the most visited and adorable place in Lahore Fort.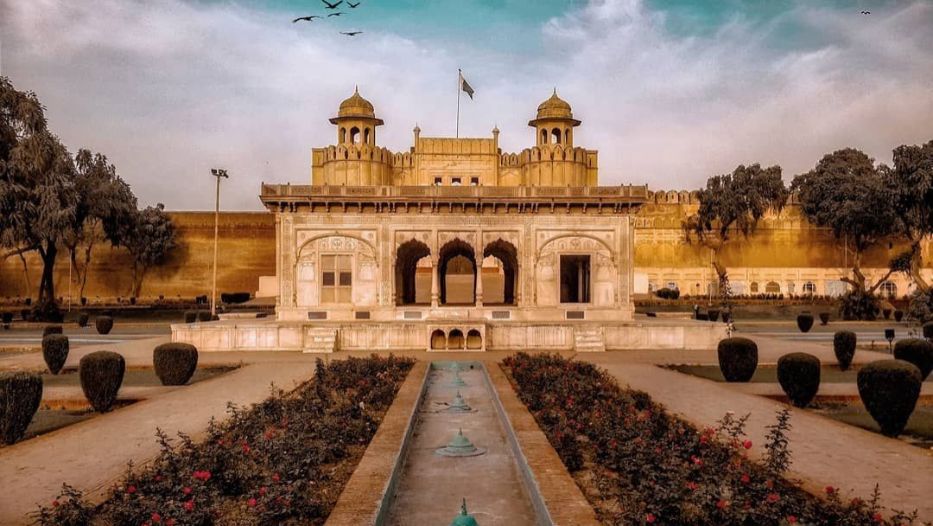 #02 Badshahi Mosque
This mosque is famous amongst the whole world and this beautiful architecture was built in 1674 by Mughal Emperor Aurangzeb. This mosque can hold up to 40000 People for worship at a single time. This beautiful architecture is entirely built with Red Sand Stones. Those who visit here will be privileged with relics of Prophet Muhammad (P.B.U.H), his Daughters and son-in law.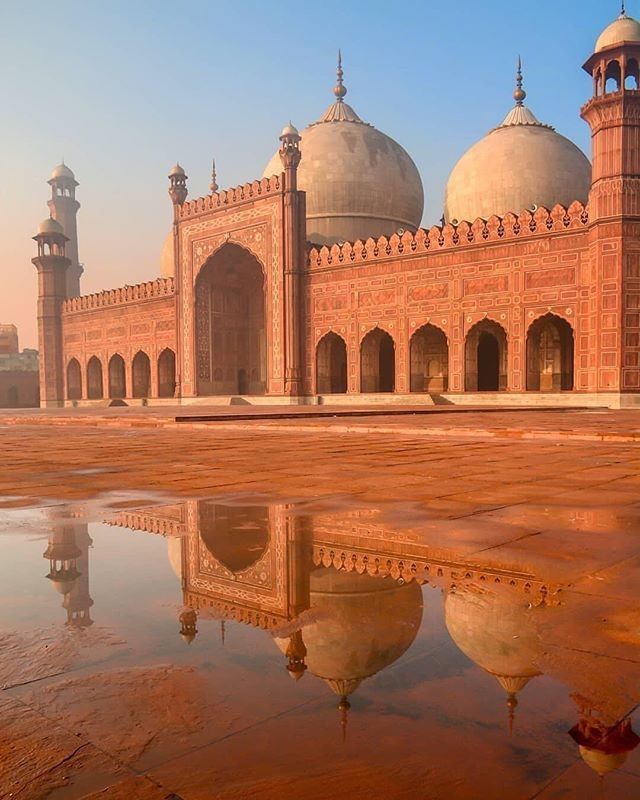 #03 Old Food Street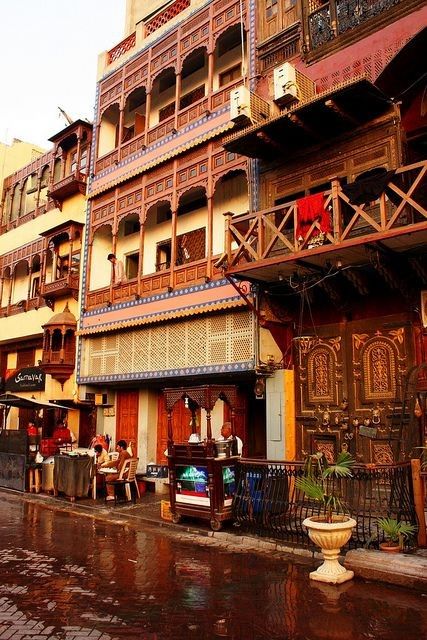 Lahore is very famous for its Food and culture. Old Food Street which is situated beside Lahore fort and Badshahi Mosque is a perfect place for eating best traditional food with premium view of Badshahi Mosque. There are some famous restaurants there in Food Street such as COCO's Den and Haveli restaurant. These all restaurant are famous for their traditional food and historical arts present inside their restaurants.
#04 Anarkali Bazar
Anarkali Bazar is famous for its traditional shops and for their quality of product which are provided in best price. Especially,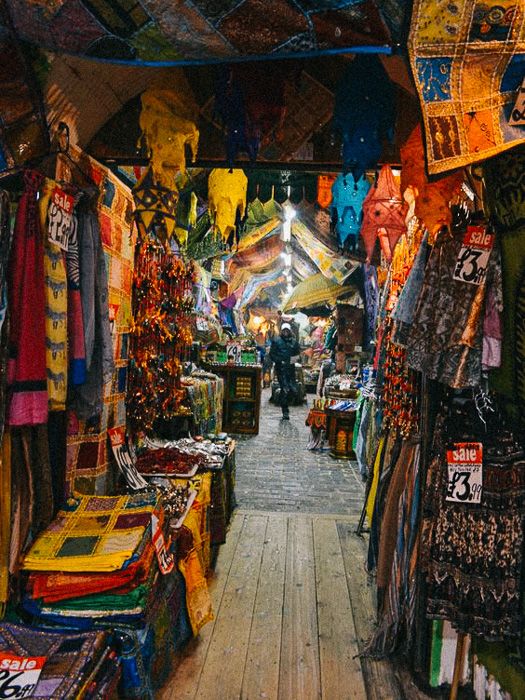 Whenever you came to Lahore you must visit Anarkali Bazar you will always find your best quality product at a reasonable price, the vendors and shop keeper there are so friendly and warm welcoming. There are also some famous street food there which you can enjoy such as Laddo Peethi, Gol Gappy, and BBQ. There is also a famous tomb of emperor of Ghurid , Qutb Al-din Aibak. You can also visit there.
#05 Masjid Wazir Khan
Masjid Wazir Khan was built during 1634 to 1635 during the rule of Mughal emperor Shah Jahan. This Mosque is named after his legislative leader of Lahore Wazir Khan. This mosque is famous for its broad faience tile work. This mosque is very attractive for those who are seeking knowledge for history of Wazir Khan and his duties regarding Lahore.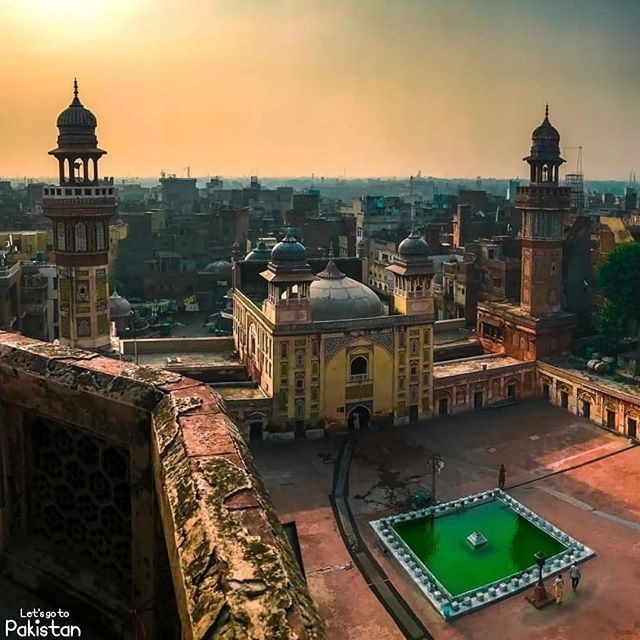 #06 Walled City of Lahore
Walled city of Lahore is basically the old arrangement of Lahore which was secured by 12 gateways traditionally known as "Bara Darri". Those who visit Lahore must visit walled city and see the old fundamentals of Lahore. Following are the names of those gateways of Walled City of Lahore.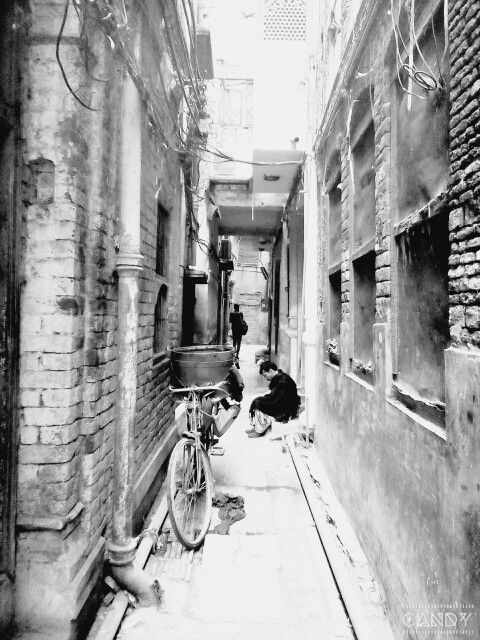 Delhi Gate
Lahori Gate
Bhatti Gate
Mochi Gate
Khizri Gate
Mori Gate
Shahhaalami Gate
Raushni Gate
Akbari Gate
Kashmiri Gate
Yakki Gate
Masti Gate
#07 Wagah Border Lahore
A trip to Lahore would be incomplete without an evening spent at Wagah Border and showing some patriotism for your country. This place shows the fringe between Pakistan and India. Each night sightseers result in these present circumstances place to witness the Wagah fringe service, which is a military practice performed by both Pakistan and India in the meantime since 1959. The cheering group and the intricate bore on the two sides is something which each guest should involvement before leaving the city of Lahore.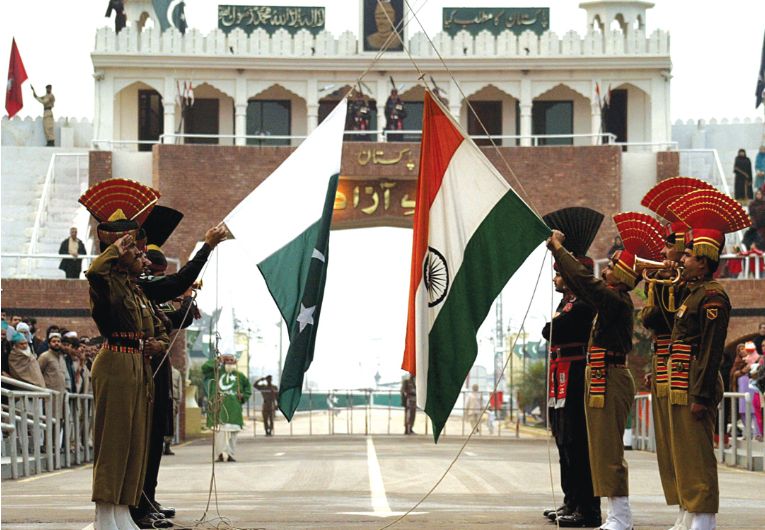 #08 Minar-e- Pakistan
Minar-e-Pakistan is a landmark understood for being an administrator portrayal of belief of Muslims and Quaid-e-Azam Muhammad Ali Jinnah in the existence of Pakistan. This land mark is situated in between of the Greater Iqbal Park, which is amongst Lahore's biggest urban parks. It was built in 1960 and hold the memory of the Lahore resolution which was passed on 23rd March 1940.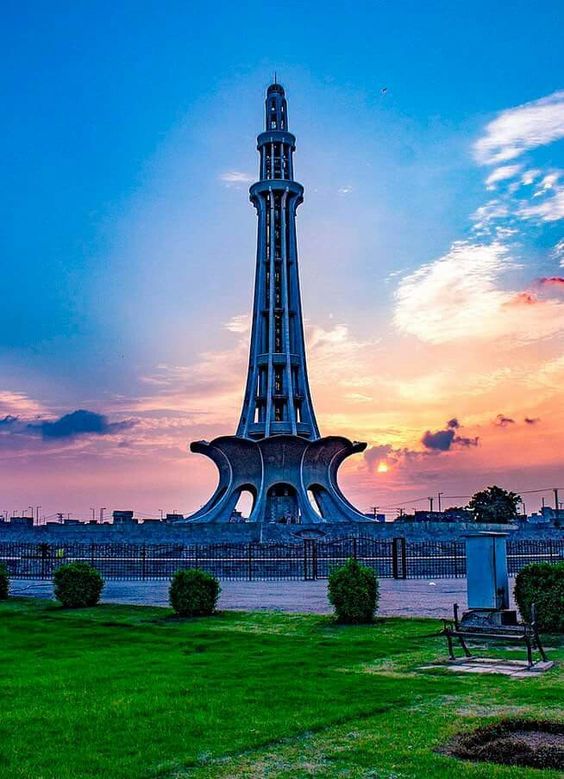 #09 Jehangir's Tomb

After Jehangir's death, Mughal Emperor Jahangir was covered for the first time in Dilkusha Bagh, but his son requested that a storm with a ruler work in his honor, the result was that the place which was most favored by the late Emperor. He was raised. Beyond this place, the site has become a leading vacation destination. The construction of the tomb cost ten years and cost RS. 1000000.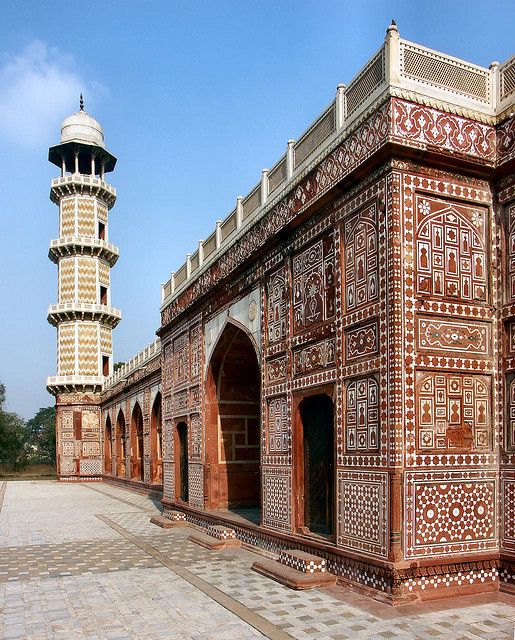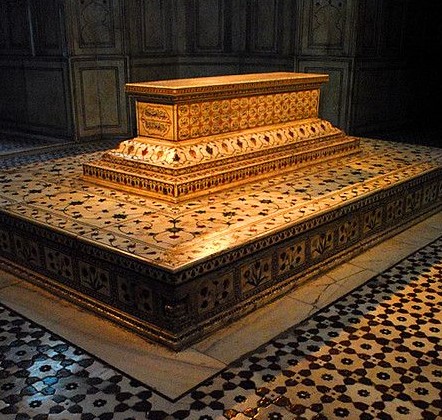 #10 Shalamar Garden
For nature lovers, the Shalmar Garden in Lahore should be a little better than the bustle of this city for a while. The garden is a UNESCO World Heritage Site. Also known as the Shalmar Garden, it was built in 1641 by the great Mughal king of Shah Mughal. This 80-acre garden is a good example of the famous architectural skills of the Mughal Empire. In the middle of this garden there are three terraces known as Hayat Bakhsh, Faiz Bakhsh and Farah Bakhsh. In addition, there are many fountains and white marble buildings in the garden.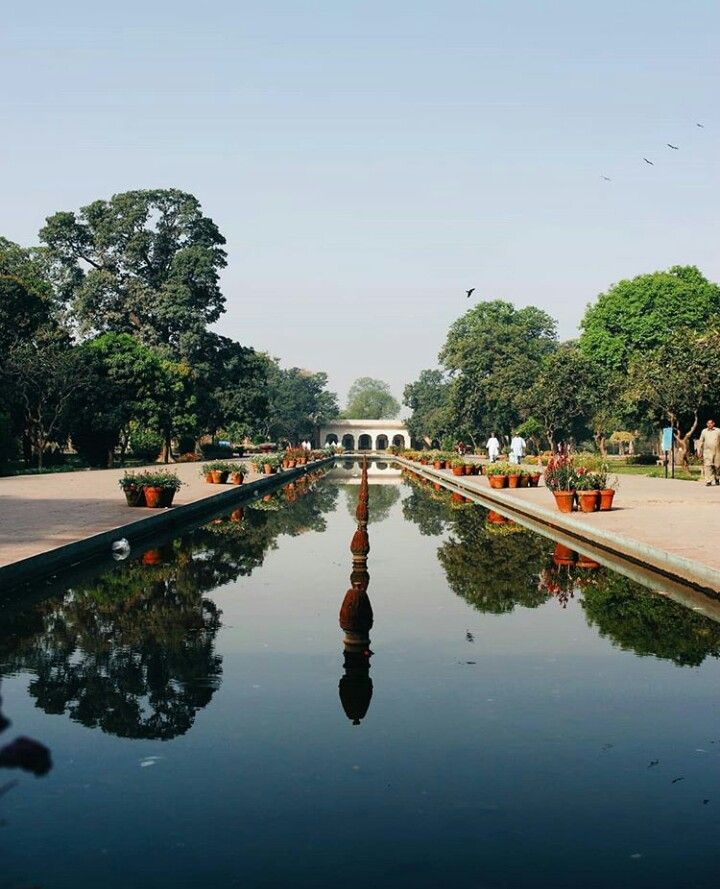 These some of the famous places to visit in Lahore, Although we were not able to cover all the important places, maybe another time we will tell you guys more about Lahore. If you want to see some beautiful places to visit in Islamabad Pakistan, then click