Hair styling is an art of personal grooming usually or human's scalp. In the modern world, everyone wants to look beautiful and attractive. Hair-styling, In general, is a tool that makes you look attractive and dashing. Hair styling, hairdo or haircut refers to the fashioning of hairs this could be done for editing facial or body hairs.
A person, expert in this beautiful art is named as a hairstylist.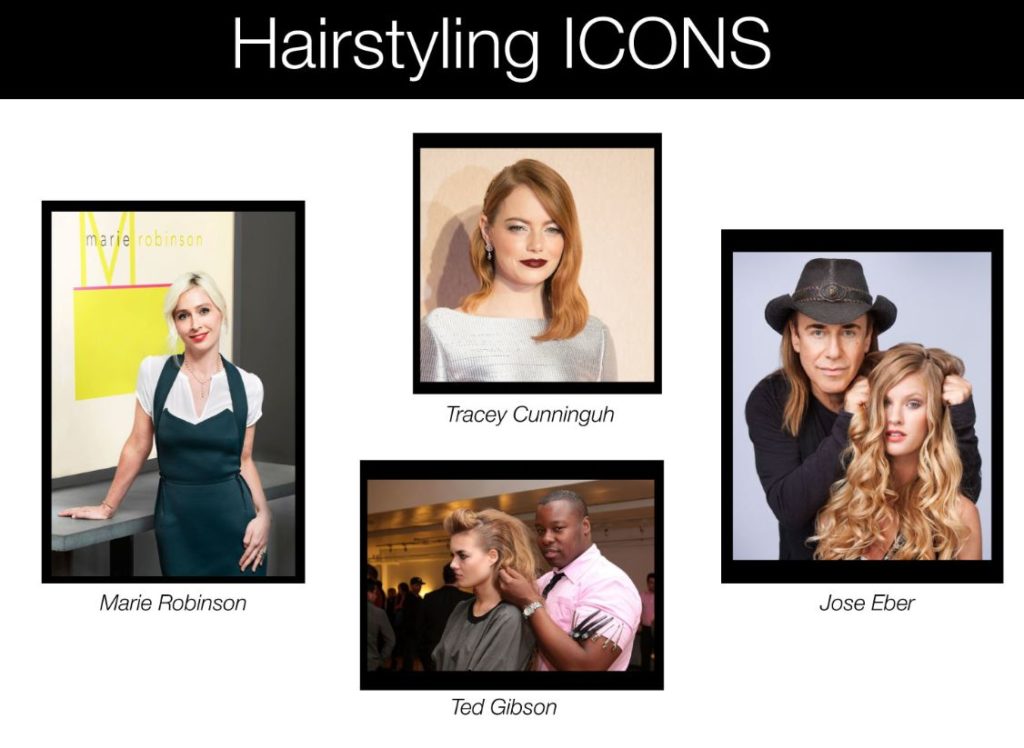 Hair-Styling Behind The Fashion Wall
There are many options to embellish or arrange hairs and many products are introduced for hair-styling, In order to change the look of a person or make the look of the person more attractive, charming and captivating. Hair styling is a major or central part of the fashion industry. But it still refers to emerging art.
The hair fashioning industry in itself is a complete package for a person from the salon to products, advertisements to magazines. Hairstylist is licensed after obtaining training at a cosmetology or beauty school.
We have enlisted some famous hairstylist of the world for you to make yourself better at the art of hair-styling. These hairstylists are so much famous because of their innovations in hair-styling.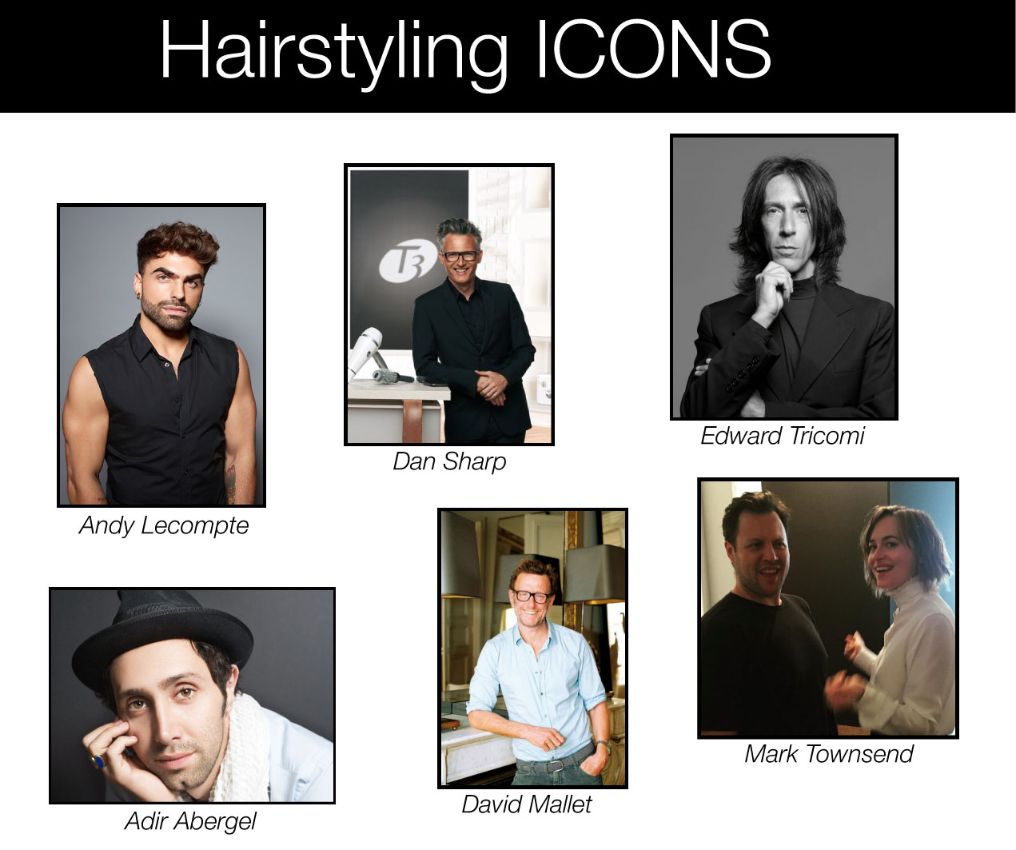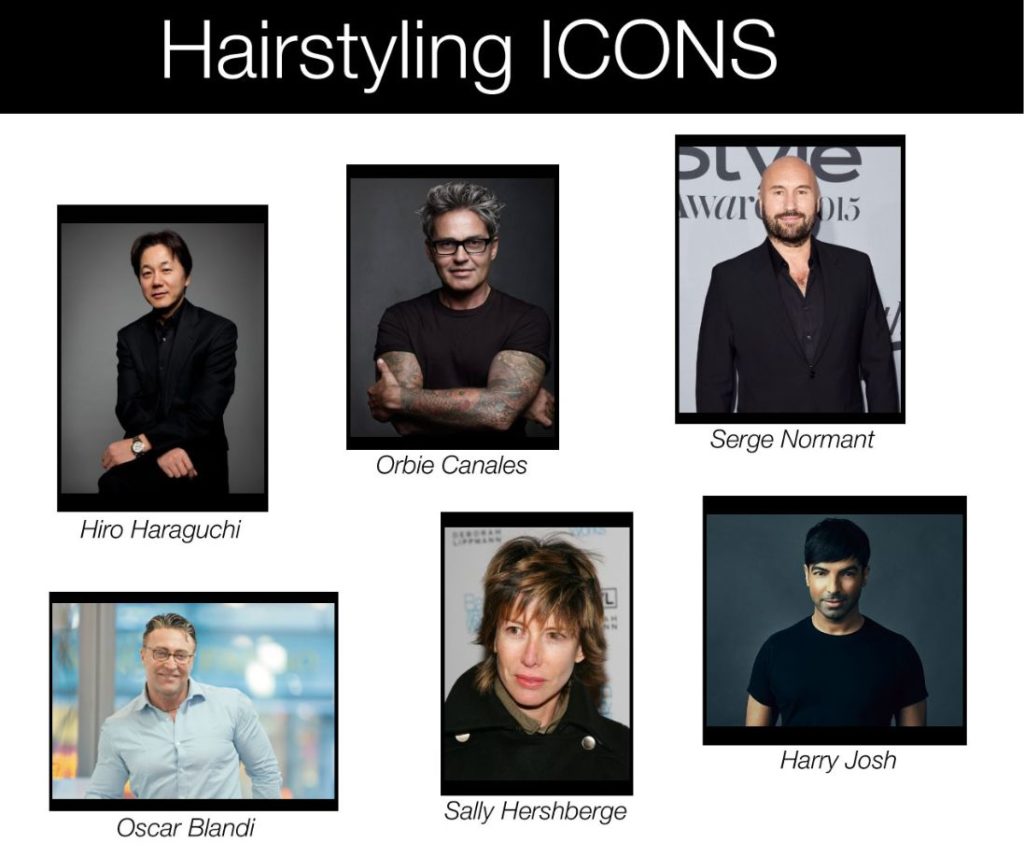 Popular Hair-Styles Among Men
There are so many Hairstyles for men that it would become difficult for them to choose the best hairstyle. If you are having knowledge about the different Hairstyles you can enjoy the best haircut.
We would like to share with you guys our research about men's hair-styling.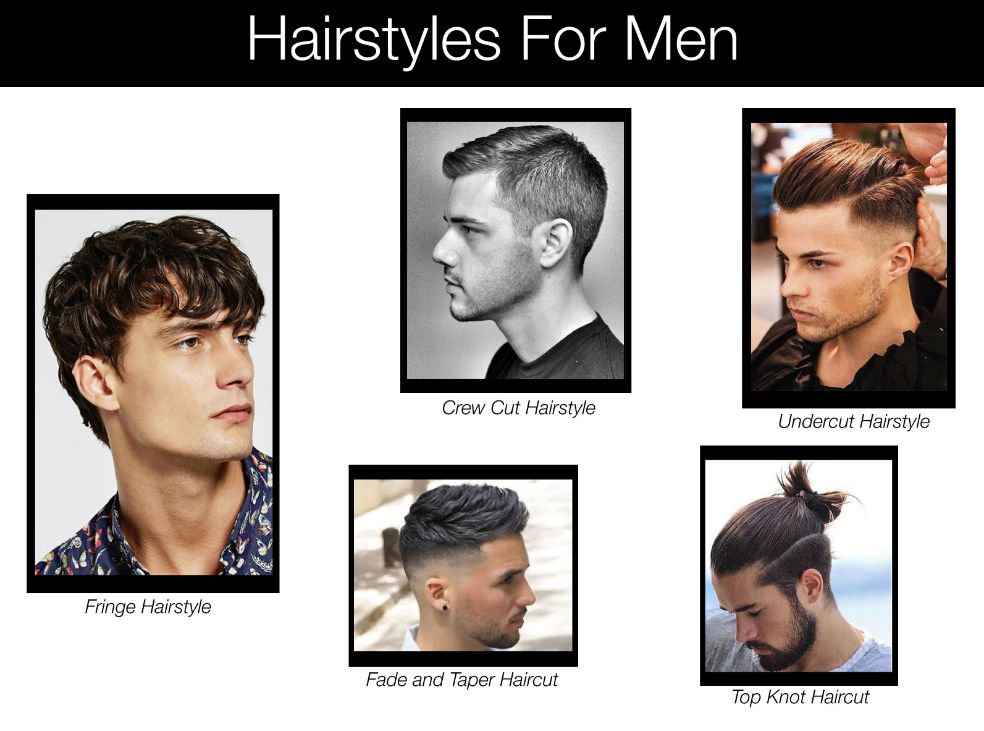 FADE AND TAPER Hair-Styling
This hair style simply means you want the Hairs on one side of your head gradually get shorter from top to bottom. This hair style has a variety like:
Low fade
High fade
Mid fade
Temple fade
Afro Fade
Bald fade
UNDERCUT Hair-Styling
It is a very modern and popular haircut. In this style, the sides and back are clipped short or shaved. It is not similar to fade and hair on the top are much longer and those Hairs are styled in different ways,
Combed over
Slicked back
Brush up
Pompadour
POMPADOUR Hair-Styling
It is a type of undercut Hairstyle that continues to have short sides and long top however it is a unique style a large volume to hair is swept upwards in front to create pomp.
QUIFF Hair-Styling
It is having similarity with POMPADOUR but instead of having hairs brushing back in quiff style the hair forwarded. A quiff is versatile and can be left messy if desired
Textured modern quiff
Spiky quiff + short sides
CREW CUT Hair-Styling
For low maintenance and easily cut with a bit more length than a buzzed top, the crew cut is way to go.
FAUX HAWK Hair-Styling
This hairstyle also named as "fohawk" is a classy and trendy favorite for guys, who want a unique or different look.
FRINGE Hair-Styling
It has quickly become the most popular and best hair cut of the year.
SIDE PART Hair-Styling
It's a classic look that is timeless and professional.
SPIKY Hair-Style
It became so famous in the '90s. But the modern stylist uses pomade or wax rather then Gel for a textured finish.
TOP KNOT Hair-Style
This Hairstyle was a huge craze a few years ago and some guys still support this trendy look
Last but not least is,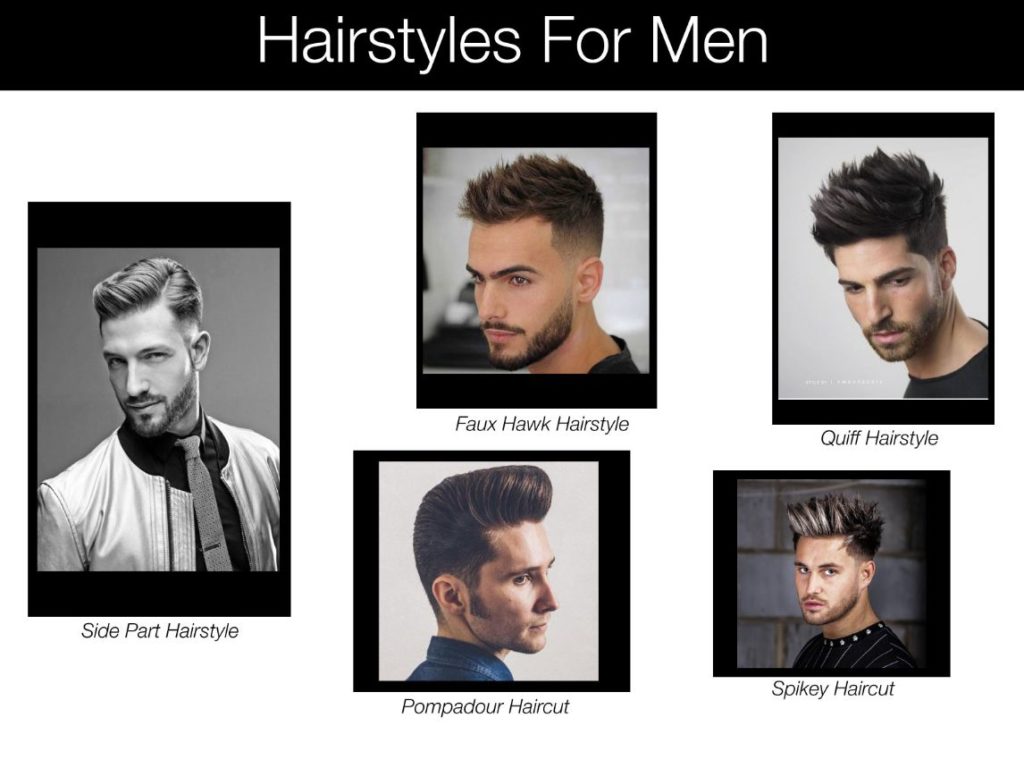 Popular Hair-Styles Among Women
Females are more conscious in their dressing, makeup jewelry but with the advancement. Society now fashioning of hairs has become a basic need. Ladies took special attention to their hairs and apply different products to them to make them more attractive. But we would like to share an important point also that popular culture and tradition considerations also influence hair fashioning.
We have listed down some of the best Hair-Styles popular among women,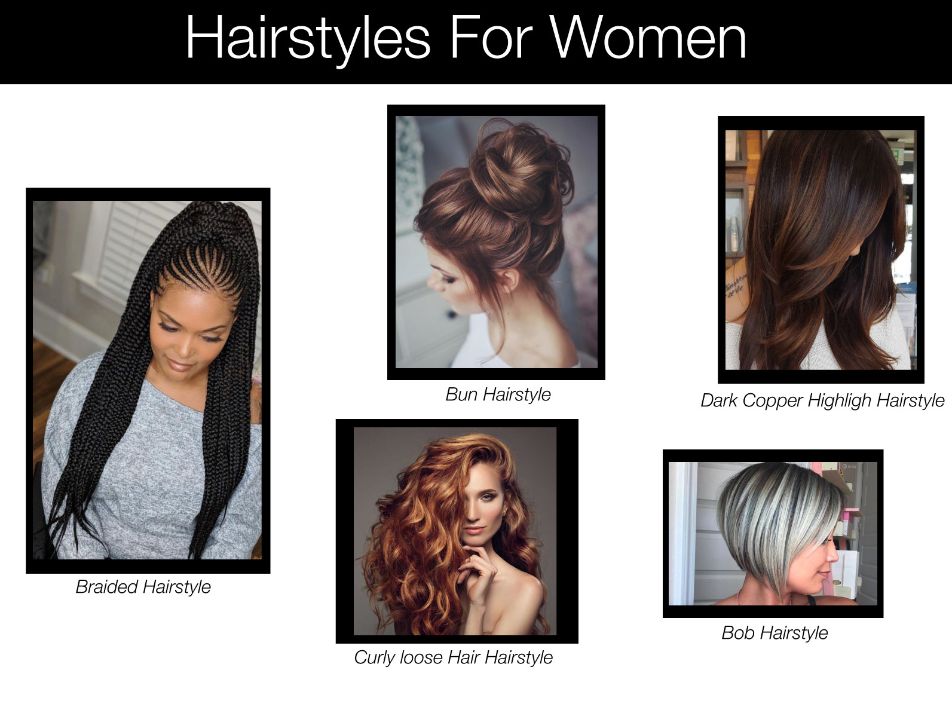 BOB Hair-Styling
This is a quintessential Hairstyle that looks good on every woman. Bob can have straight or classic lines or it can be inverted with many angles. It can be long or short and gives you a perfect everyday look. It is usually in layered Hairstyle but if you want to increase the volume of hairs you can increase the layers.
BRAIDED Hair-Styling
Braid is a unique Hairstyle used for princesses in fairy-tales. But now it is becoming so popular in girls. It is a perfect Hairstyle for formal dinner or functions.
BUN Hair-Styling
There is a lot of stereotype about that Hairstyle. It can add instant glam to any outfit. But no needs to be so high or tight; it can be lost or messy which gives you a pretty look.
CORNROWS Hair-Styling
It is intricate and depending upon hair length or the desired design. I would literally say that the hairstylist who knows how to set "braid cornrows" has real talent. But this Hairstyle may not be the best look for every lady.
DYED Hair-Styling
Females always like to dye their Hairs it is just like fun for them, dyed hairs are always in fashion in every era. You can use a wash out dye or go permanent. Dye your whole hairs or just a section of hairs ( strings) whatever you want to be; it's your own taste.
GOTH Hair-Styling
It a very much unique Hairstyle, it's not just a SPIKY black hair with multiple layers, in fact, it's a trendy look
HALF UP_ HAlF DOWN Hair-Styling
Its a versatile Hairstyle and can be worn to a formal event or a day at the beach. Just curl the bottom half of your hair to do a little beehive inspired " bump" to the upper half or you can pin Back your upper half Hair with an antique pin.
HIGHLIGHTS Hair-Styling
If you don't want to go all out for a full dye, then highlights are the best option,
" Highlights are little more subtle and add more dimension and depth to a hairstyle"
You can get all over highlights or just a few.
LAYERS Hair-Styling
It is a grey option if you are looking for a cut that frames your face. Layers work with straight hairs or also with curly hair. Or you can curl hairs from the front to give an attractive look.
LOOSE Hair-Styling
Whether you want to go to a party at dinner or another formal function, loose not only the best option but also gives you a classy look.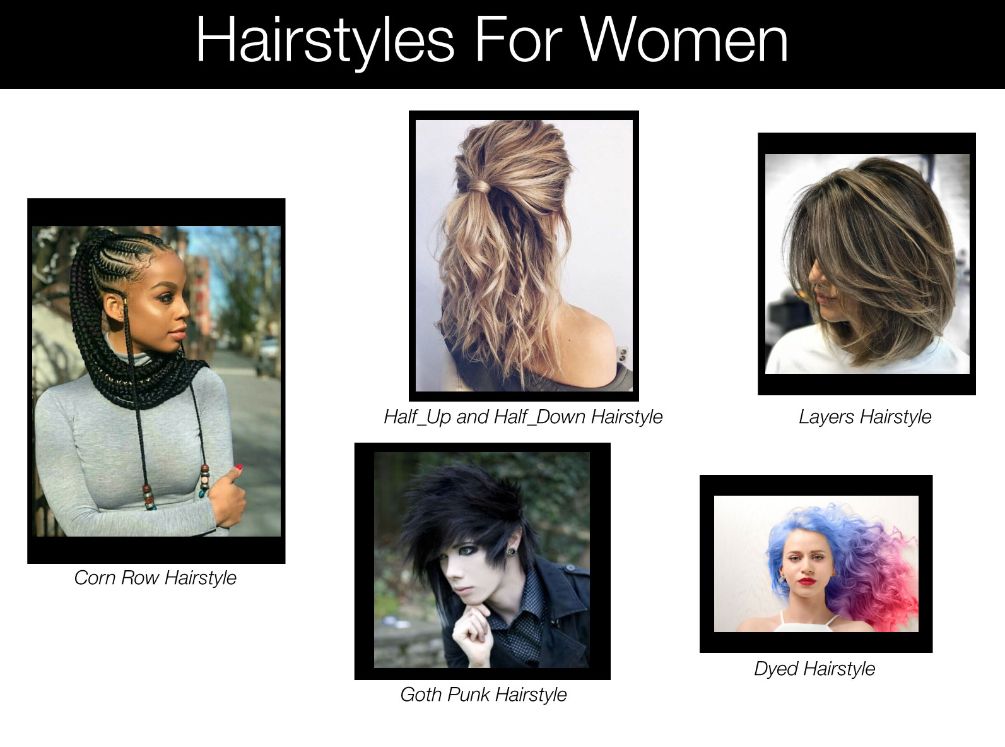 Recommended Hair-Styles for Asian Brides
Asian bridles possess their unique beauty regarding makeover, jewelry, dressing, and hair-styling. In this portion, We will share some unique trendy and famous hairstyles for Asian bridles to enhance their beauty and makes them look gorgeous on their special day.
A bun Wrapped In Pearls
This is low, the swept-back bun is so much gorgeous in itself, but the added stands of floating pearls and side follower strips makes it much formal.
A sleek bun
This hairstyle is liked by Asian as well as western bridles.
A low Twisted Bun
This classic hairstyle is trendy nowadays. Leave the ends of your hairs out of classic up-do for an instantly cool, charming and modern look.
A low Messy Bun
This hairstyle can increase the volume of the bun. If the smooth and formal bun is really not your vibes, then try the messy style by stick it with a tousled updo with a tone of the face- forming pieces and loose layers
A Bohi Braid
Add a touch of boho to your wedding with a single braid down the back of your half-up style.
Recommended Products for Hair-Styling Used by Professionals
Use the following products of any brand you like for hair-styling,
Curl definer for curly and wavy hairs
Dry texturizer for fine hairs (like hair spray)
Styling cream for natural hairs
Frizz tamer
Heat protectant
Detangler
Dry shampoo
Hair serum
Blow dryer
Curling iron or wand
Flatiron
Author's Views
Throughout times, people like different hairstyles it largely determined by the fashion of the culture in which they live hairstyles are makers, signifiers, and definers of social class, age, marital status, racial identification, political beliefs, and attitudes of a person is also the gender definer.
In ancient civilization, women's hair was often elaborately and carefully dressed in special ways women colored it curled it or pinned in different ways these are trends are repeated or adopted nowadays. It is said that,
" Trends move in a circle"
Yeah, its true ancient trends are liked a lot these days. Those hairstyles are now adopted in modern society to look classy and Trendy.
In recent years, competitive events for professional hairstylists have grown in popularity. Stylist competes on the deadline to create the most elaborate hairstyle using prop lights and other accessories.
But I would literally like to say that hair-styling is a beautiful art and art should be appreciated.