When you start a Blog or a Website and publish content; your ultimate goal besides providing the audience with information is to earn handsome money. The best way to earn money from your blog is to advertise. It can be a lot tricky, when you're new to the process, Many bloggers found it confusing which publishing company to prefer and Does it really worth the effort to apply for it. When it comes to the live adds on the website/blog, there are two major players at the game Google AdSense and Media.net. In this article, we will compare both of these platforms and show Why The Best Alternative Of Google AdSense is Media.net in 2020?
You can learn why to start Affiliate Marketing Here.
About Google AdSense
First thing first, let me tell you about the Google AdSense. The biggest Ad company at play backed up by Google itself. Preferred by top 2 Million websites and covers categories like entertainment, technology, lifestyle, health and fitness and many more categories simultaneously. Providing ads in form of text, image and video advertisement administrated by Google, in more than 100 countries around the globe including the USA, UK and Russia.
On displaying ads through Google AdSense you will get 68% of the share and rest is kept by Google. Moreover, the money transfer method is the safest through PayPal or direct wire transfer. For more help about Google AdSense policy click here. Rest assured Google AdSense is one of the best Ad Publisher company with users increasing each day. It's easy to set up and free of cost. To Sing up for the AdSense account you just need,
Gmail Account
Website/Blog URL
Media.net is another rapidly growing Ad Publishing company backed by Bing the famous Microsoft version of Google. With the audience of more than 0.5 Million websites. Media.net is influencing the marketing media more rapidly than another Google AdSense competitors. Being in the Top 5 largest Ad tech companies and the second largest ad revenue generating company. Media.net is offering wide range of responsive ad services with the relevant keyword ads optimization factor.
Google has clearly mentioned it's cut for ad revenue but as for Media.net all the information is classified. That spice things up and made you sign up for because you never know how much you are actually going to earn. It's free of cost and easy to sign up. You just need,
Website/Blog URL
Phone Number
Email Address
For more guidelines click here.
Why Media.net?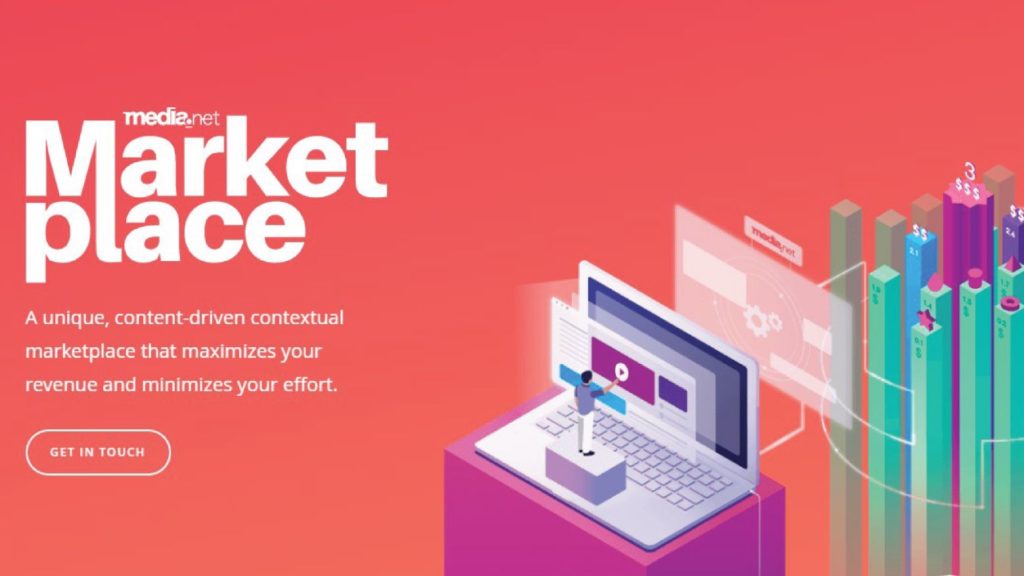 Mentioned here, are the 6 reasons why the Best Alternative Of Google AdSense is Media.net:
1. Minimum Traffic Requirement
Media.net doesn't specify a particular least number of online visits required to get endorsement into the system. Be that as it may, the distributed substance should be in English and the traffic ought to be essentially from the USA, UK, and Canada. Since the majority of the sponsor base is from the US, distributors having great US traffic can win from Media.net close by AdSense. We advise bloggers joining with Media.net to have at any rate 3k to 5k site visits every day.
2. Keyword Optimized Ads
Media.net is choice with its innovation. There's natural and insightful tech behind the focusing of their advertisements too. Media.net's calculations continually self-upgrade dependent on their capacity to examine and get familiar with the ideas of your substance. When they assimilate what you're expounding on, they associate that substance to significant commercials on each page. Nothing else of those thinning pill advertisements on a delightful food blog! Your promotions will be logical, for example identified with your substance and along these lines, will increase the value of your composition as opposed to conflicting with it. At the point when you have promotions that are identified with your substance, the odds of them being tapped on and you're getting paid are additionally high.
3. Better Ads Quality
The presentation to look through promotion position is a refined technique for adapting show situations by distinguishing client search purpose and showing significant pursuit watchwords which lead to show of search promotions purchased by sponsors on a CPC model. The D2S promotion design channels the client's purpose which brings about better focusing of advertisements on your site and higher incomes since sponsors are probably going to pay more for these important taps on your promotions where client aim is clear and qualified contrasted with CPM based promotions where its absolutely impossible to see if the client connected with the promotion or looked directly past it. This promotion position use search request from probably the biggest advertisement stages on the planet for your site's substance. This is something that just Media.net makes accessible for its websites, which all comes to down to better promotion incomes for you.
4. Easy to Set-up
When you join with Media.net, you'll be sent a solitary advertisement label that can assist you with making promotions of a few sizes and types. Contingent upon your record execution, you could likewise get custom promotion units made for you. All Media.net advertisement units are responsive, adjusting effortlessly or additional exertion on your part, to any screen size or gadget type. Not exclusively are their advertisement units typically stable, yet in addition tastefully prevalent.
5. Best Costumer Care
What number of you utilizing other significant promotion systems have felt vulnerable at the absence of heading and direction when you need it? We make certain there's a huge number that is stating, "Me!", to this. This is the hole that Media.net distinguished and filled rather fairly. At Media.net, it doesn't make a difference whether you are a little or an enormous measured website. Every single one of their clients get an Account Manager and this can be an enormous assistance for all the novices to adaptation. No place else will you have a Company committing many of their HR giving you the general tour of web journals adaptation.
These Account Managers make important recommendations, which in the event that you pay regard to, can significantly add to expanding your income. Thus, no grabbing in obscurity as you do with other promotion systems – no more reliance on answers found in cloud corners of client made gatherings. At Media.net in the event that you hit a stopping point, you simply shoot your Account Manager an email, and he/she will do what she can to determine your issue.
6. Higher Payouts
Media.net gives a CPM of around USD 1-2. The normal RPM for 1k online visits is around USD 10. It is tantamount to that given by the AdSense system to certain specialties. It must be referenced here that there are distributors who make great income from this advertisement arrange and in some cases the CPM rates can be more than what AdSense offers. Notwithstanding, many have said that they have gotten 0 RPM which is a direct result of two variables.
Initially, your site doesn't have generous US traffic.
Furthermore, the specialty isn't an item based where Media.net will in general perform better.
Additionally, since Media.net is a stage for the relevant promotion organize. You'll see zero profit if the catchphrases of your substance don't coordinate with those required by the publishers. Under those case, it is suggested that you drop the advertisements from media.net account. We have seen websites making as high as $300 every day from Media.net from their sites. So we can vouch for the believability of the advertisement arrange.
The media.net distributing stage offers installment strategies by means of PayPal and Wire Transfer. It pays its bloggers at regular intervals. It is like clockwork for enormous websites. The base payout limit is USD 100. That implies you can pull back cash just once you have that sum in your record. So, It can serve as the best alternative to google AdSense.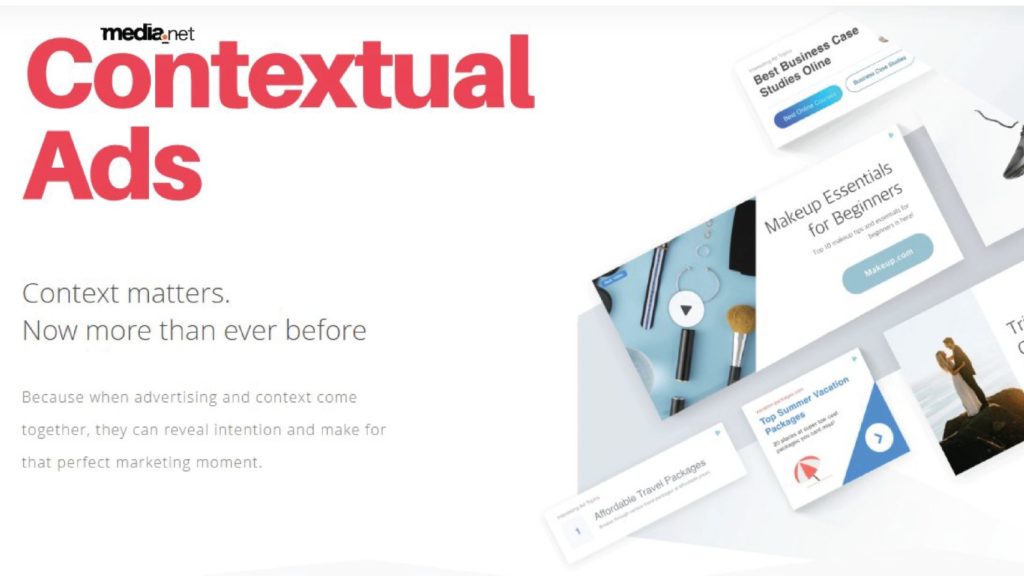 Author's Insights
There are many things that you should remember while working with Media.net or Google AdSense. The main most significant thing is to be strategy consistent. All websites running on the AdSense stage needs to have an appropriate strategy and TOS set up, neglecting to do so may end your association with Google AdSense. Additionally, your substance ought to be quality safe and shouldn't contain any maltreatment or despise discourse. Media.net affirms sites which are in English language and follows a comparative strategy.
It additionally should be re-iterated that Media.net works best with US traffic and item specialty sites. Along these lines, not all sites will perform well on Media.net. The best way to decide whether your site is appropriate is by utilizing Media.net advertisements for half a month. For those destinations on which it performs well, the page RPM is exceptionally solid. Moreover, along these lines the website must be worthy to exertion.
A Tip: Are you having trouble using AdSense or unable to get approved? than remember that there is an alternative of Google AdSense. If you are tired of AdSense than dive in to Media net.