Weird and Strange Fashion Trends 2019
Fashion is usually something dressing up neatly or stylishly but weird fashion is something different from usual fashion. Many famous celebs like to do freakish fashion to look different from others. We are talking about strange fashion trends of 2019.
As it is said fashion is commodity or spark a trend but Weird fashion is an art of expressing your emotions in your appearance. It is silly or eccentric, strange fashion is not adopt by every fun it is also a source of fun and amusement. It is said about strange fashion trends,
Some of the famous dresses related to this type of Strange fashion trends are:
Denim knee- high boots
Over-sized boyfriend shirt
Jeans with clear knee patches
Sandals with attached latex socks
Multicolored boots
Ripped stockings
Bare butt- jeans
Faux fur sandals
Clear plastic jeans
Men's lace shirts
Meat knee jeans
Double jeans
High tight boots
Fried chicken leg paints
Checked jumpsuit
Taxidermied baby alligator handbags
Chunky knit sweater
Corset miniskirt
Dripping paint tights
These were some of the freakish fashions items introduced in the industry. Everything about the people are strange and inscrutable it is strange but it attract people it makes them crazy and yeah!! It is fashion… Fashion in a different way, fashion in an un-usual way, fashion that is a reflection of their art, their feeling their, emotions.
Read Also: Fashion Trends 2019: Latest Western Dressing Styles
STRANGE FASHION DESIGNERS
In the present era fashion is a multi-billion dollars industry
Fashion is highly creativity demanding field and interdisciplinary research produce variety in fashion, technology is high used in fashion industry now, many DESIGNERS introduce fashion in a strange way that is not only attractive but also changes our mindset because trends are powerful tools.
#01 Iris Van Herpen: An innovative creative He was inspired from the force of nature, Use 3D printing technology. He introduced his collection at Paris Fashion week in 2013.
#02 Junya Watanabe: Revolutionary driven Japanese designer. He is the owner and head designer of " comme des gargons".
#03 Yohji Yamamoto: He is a visionary artist of expression he wort on clothing and produce justifiably forms of art. Yamamoto partnered with ADIDAS to launch clothing and footwear under the name Y-3
#04 Neri Oxman: She is an architect, designer and professor from MIT. She did research on scientific material and digital fabrication.she created a mixture of man made and natural fabrication Oxman's project "wanderers"uses 3D printing and inspired by variety of growing structure she displayed on body & dresses.
#05 Issey Miyake: His design was used imaginative development of technology. As miyake stated:
One of miyake's innovation is making cloth that can be folded into "Flated Geometrical Forms and coming to life through the movements of the body".
#06 Nick Cave: He is a professor of the fashion department at the art institute of Chicago. He made "soundsuits" these dresses are made with all sort of material like yarn , stuffed toys, twigs, sequins etc.
#07 Ying Gao: she was a fashion designer and a university professor. She plays with fashion technology in an unexplored way that's beyond just textiles, "( No) where ( now ) here" is her innovative project that consist of dresses made of organza , PVDF, photo-luminescent thread and electronic devices.
#08 Mashallah Design and Linda Kastowski, started a project " T shirt / issue. It was interdisciplinary art and collection of 3D design. The goal of T/ shirt issue was to analyze the bridge of possibilities in digital pattern construction and fabrication.
We see many models wearing weird fashion walking on runway then our reaction is just like . " It's a fashion baby!!! But when we were offered to adopt such type of dressing we categorically refuse to do so. we considered it odd and eccentric. Sometimes fashion Inspire us but sometimes fashion is just wants to be fashion.
Will you want to wear "Givenchy's FW' 15 face jewelry out and about. Obviously not. Werid fashion is just a fantasy.
HISTORY OF WEIRD FASHION TRENDS
Let's have a look at aristocratic fashion,'s odd ans slightly off- putting history..
#01 BLACK TEETH
In early Tudor England, Sugar was not readily available at that time Queen Elizabeth's teeth became black. Though her teeth was a product of sweet tooth merely as a result of over use of sweet. So they introduced a freakish fashion trend in England,
#02 HOBBLE SKIRTS
Hobbling : tying of animal's leg. In early 20th century hobble skirt was in trend the purpose of this skirt was to prevent the ladies form taking large step. So they they walk with small steps in a decent and modest way. The credit of first hobble skirt an outlandish fashion product goes to a Franch designer "Paul Poiret"
#03 BOMBASTING
In the era of ELIZABETH man and women used to bombast their sleeves to create large "leg-of-mutton" arms. At that time to show their Prosperity men also bombast to create filled out belly.
#04 POWDERED WIGS
This wig was powdered in scent like lavender to cover the stink coming from down below actually this was mostly used by patients of syphilis as they have to cover their baldness and smell. This weird fashion became a trend when "Louis XIV" Started wearing it
#05 CHOPINES
It was in fashion in 16th and 17th centuries. It was designed for ladies as they have to pass through muddy streets but soon it became a symbol of "wealth" sometimes a lady's Chopins was so high that it symbolises her great wealth
#06 BLOOMER SUIT
It consist of a loose trouser gathered at the ankles, usually topped with a short dress or vest. Some ladies found it sensible but it was not convenient at that time because girls was frequently harassed if they chose such type of dressing.
#07 MACARONI
It was a strange fashion in the mid of 1700s it was a huge wig with tiny hat on top it also include flashy waistcoats bright stockings and fancy buckled shoes
#08 CRINOLINES
It was a famous weird fashion of 19th century. Basically it was a hoop skirt worn under frocks and it was made of horsehair ,wood or even steel. It gives the appearance of big, regal hips but this fashion was incredibly dangerous.
OUTLANDISH FASHIONS AROUND THE WORLD
#01 Maxican pointy boots
#02 Japanese Gothic Lolitas: It was a combination of gothic and Lolita fashion. This fashion was originated in the late 1990s in " Harajuku.
#03 LED EYELASHES: It was a clever product for the ladies who desire for bigger eyes. If you wear it and move your head LED EYELASHES will flicker following you.
#04 BOTSWANA HEAVY METALHEADS
#05 EYEBALL TATTO: in general it is called corneal tattooing. There was a great risk in this odd fashion many people became blind in adopting this eccentric trend.
#06 MEGGINGS: This fashion was discovered from an account of Instagram by "Simon Sinek" it was now tailored for man's physique.
#07 CHINA'S FACEKINI: It was introduced by "Zhang Shifan"
#08 EYE JEWELRY: This trend is popular in Europe. It was first observed in NEW YORK. It is done in a process called "Safe-sight JEWELRY" small heart shaped or other shaped jewelry implant in people's eye. EYE JEWELRY ( hanging out side) jewelry hanging out side the eye in more tolerable then to putting inside the eye. It was a concept by a dutch designer "ERIC klarenbeek"
#09 BAGEL HEAD: It is a type if body modification practiced in Japanese actually, it is a swelling distortion of forehead its time duration is from 6-to-24 hours.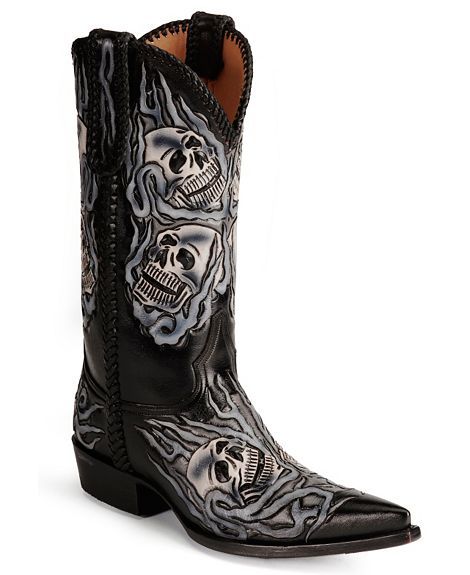 AUTHOR'S VIEWS
A fashion trend occur when others mimic or emulate their clothing styles.
Consider fashion just as a fashion don't relate it with other's personality it has to be worn but their is a point: it doesn't have to be worn by everyone, it doesn't appropriate for office or party wear but the thing is it must be appreciated by everyone here it matters how you react when you saw someone wearing something unusual, something strange, something crazy, something weird, and yeah! Just take it as a fantasy as a adventure as a fashion. Strange fashion is not just a fashion in fact its an art its a reflection of designer's emotions. This type of fashion demands high creativity and now a days it completely involves technology.