A Self Driving Car moves safely without or with a little Human input. Autonomous Vehicles/ Driverless car is capable of sensing its environment and making decisions about speed, brake or directions. It has AI Technology installed in it, using Artificial Intelligence Technology the car can make its own decisions.
One of the recent research on car drivers shows that drivers spend about two hours a day sitting in their cars. Just imagine, what if you can save this time and do other things? It is not it will be amazing if you can a newspaper, booking concert tickets or take part in a video conference. You can do all this if there is no need to hold steering all the time. Here comes Self driving car, A car that steers, accelerate and applies brake by itself.
Please Read: The Best Economical Cars In Pakistan, To Buy in 2020
What is a Car?
Cars' definition says a wheeled motor vehicle used for transportation. In the 20th century, cars were launched for the public. The first car available for mass was made by FORD Motor Company names 1908 Model T. After that the demand for the cars increased throughout the world and the competition started between car making companies. They introduced cars with different features for human comfort. Till now the competition is going and we are moving toward manufacturing driverless cars.
#1 Tesla | Driverless Cars
Tesla is the world's one of the top cars industry. It is different from others in the way that, it doesn't get its energy by combustion in the Engines. Tesla is basically producing Electric cars. It is changing the world to sustainable energy with these cars, solar panels and integrated renewable energy solutions for businesses and homes.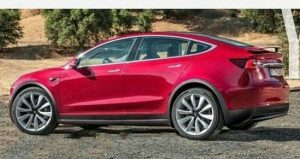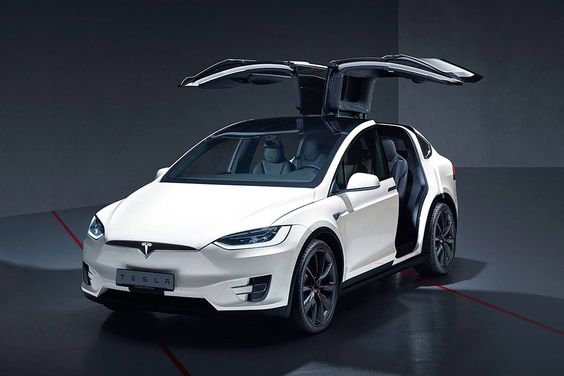 Autonomous Vehicles | Tesla's Autopilot
Features
Description
Advance Sensor
Coverage
8 surround cameras provide 360 Degree coverage
around the car with a range of 250 meters.
Cameras
Rearward Looking Side Camera: Max distance 100m
Wide Forward Camera: Max distance 60m
Main Forward Camera: Max distance 150m
Narrow Forward Camera: Max distance 250m
Rear View Camera: Max distance 50m
Ultrasonics: Max distance 8m
Forward-Looking Side Camera: Max distance 80m
Radar: Max distance 160m
Processing Power
To process all this data, a new computer with 40 times
the power of the previous generation.
Tesla Vision
To process this power camera suite, Tesla introduces
the new hardware with an entirely new and powerful set
of vision processing tools.
Tesla Autopilot
Autopilot mode enables Tesla cars to accelerate, brake and steer automatically. Currently, Tesla is not providing complete autonomous cars.
Navigation on Autopilot
This feature helps in controlling the lanes and optimize
the route, it prevents the car from sticking behind the slow cars.
Autosteer+
New Tesla Vision Camera, sensors and computing power will
make your Tesla navigate better.
Smart Summon
Your car will be able to navigate more complex
environments.
Full Self Driving Car Capability
Tesla is providing all of its cars with the future hardware needed for the fully self-driving car to drive in almost all circumstances. Cars are designed to travel long and short distance trips without requiring any action from the person sitting on the driver's seat.
You only need to sit and tell your car where to go. If you do not tell a destination, your car will take look at your calendar and drive you to the assumed location or just home. When you arrive at your destination, you just need to come out of your car. After that, the autonomous car will set to park seek mode and search for a parking spot. It will park itself to the right spot and whenever you tap on your phone, it will summons it back to you. These self-driving capabilities have been introduced in the car, with the time passage your car will continuously upgrade itself through over the air software update.
#2 Google Driverless Cars
Google Cars can detect objects, these sensors are designed to detect anything as far as 2- football fields away around 360 Degrees. It can detect pedestrians, cyclists, and Animals, rogue birds or even fluttering plastic shopping bags. This software helps the car to process all the information and drive safely by navigating the road without getting tired or distracted.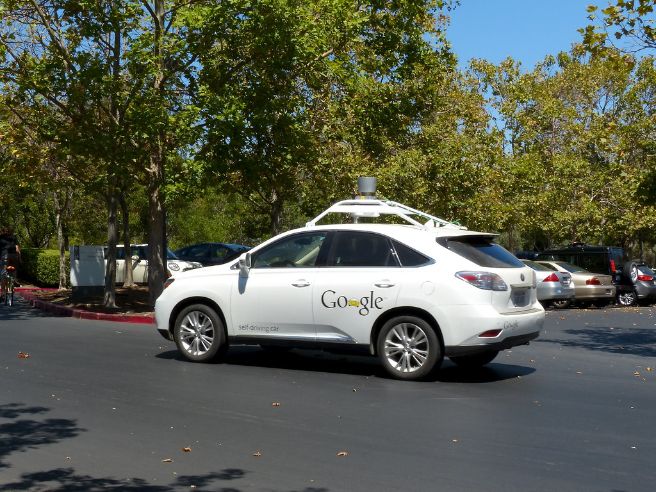 Waymo | Google's Self Driving Car
Google began to make a self-driving car project " Waymo " in 2009. They made it safe and easy for everyone to get around, there is no need for anyone to sit on the driver's seat. One can communicate with the car using a phone application. Driving is absolutely safe.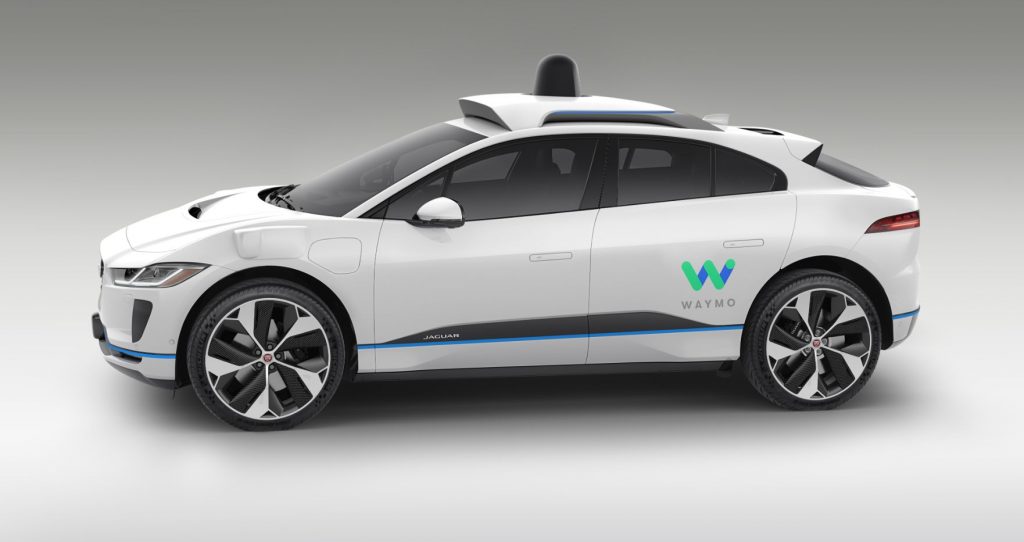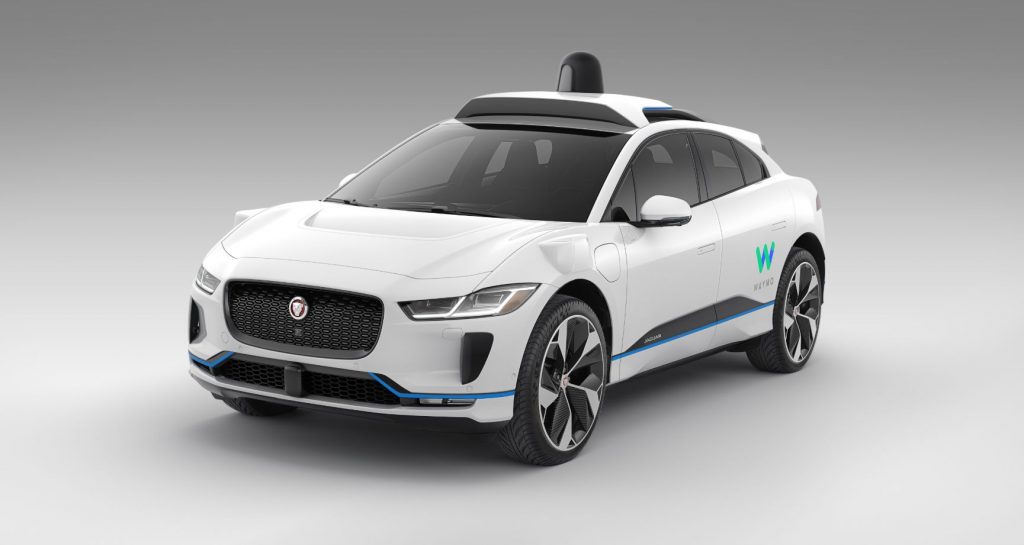 Features
Description
Ride with
Confidence
Waymo is a completely autonomous car, No need to sit on
the driver seat holding steering. It knows the paths and
shows you what it's seeing around.
Safety
Waymo has very smart sensors and cameras. It sees in all directions and is constantly vigilant. Ans has millions of miles of experience. So, there will be no safety risk while sitting in
Waymo.
Comfort
No need to hold steering and focus on the road to drive safely.
Just Relax and enjoy free time on the seat of a spacious and clean car.
Waymo App
The question arises, How to communicate with Waymo?
The solution is Waymo App. Just tell the Waymo using an app
where to go, and enjoy the ride on a self-driving car.
Driverless cars | Waymo
Waymo launched new improved sensors and chips which are less expensive and to improve visibility better cameras are introduced and wipers to clear lidar system. Waymo Manufacturers said that the cars designed to see full autonomy with sensors to look around 360 degrees and has lasers which can detect objects up to 300 meters away.
Lasers with short-range are used to focus and detect the near objects while radar is used to see all around the vehicle and to track motion and speed of objects. Certain buttons are present inside the car for the convenience of the riders i.e. Help, Lock, Pullover, and Start Ride.
#3 Renault's 'Next Two' | Autonomous Vehicles
Renault will take on the Autonomous Cars Circa 2020 with " Next Two ". It combines hyper-connectivity and the driverless operation. Renault launched a new Advanced Driver Assistance System in 2014. Renault Autonomous cars work on a system that monitors and analyzes the vehicle's environment using: Cameras on the center of rear-view mirror and radar fitted onto the front bumper. The purpose of the Camera is to help the car for correctly positioning its lane. Radar is used to detect vehicles around and to calculate their speed. The system also includes an ultrasound belt, wrapping around the car. These all monitoring systems are controlled by a power control unit " Supervisor ". All these features are termed as " Driverless Operation ".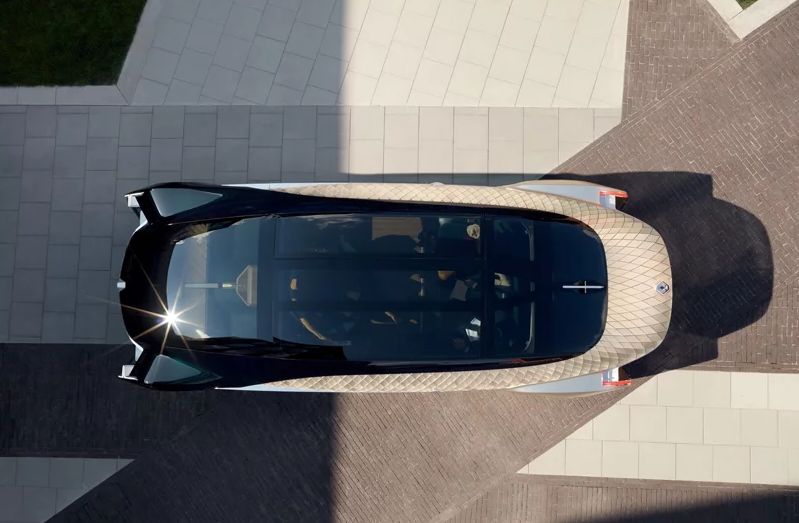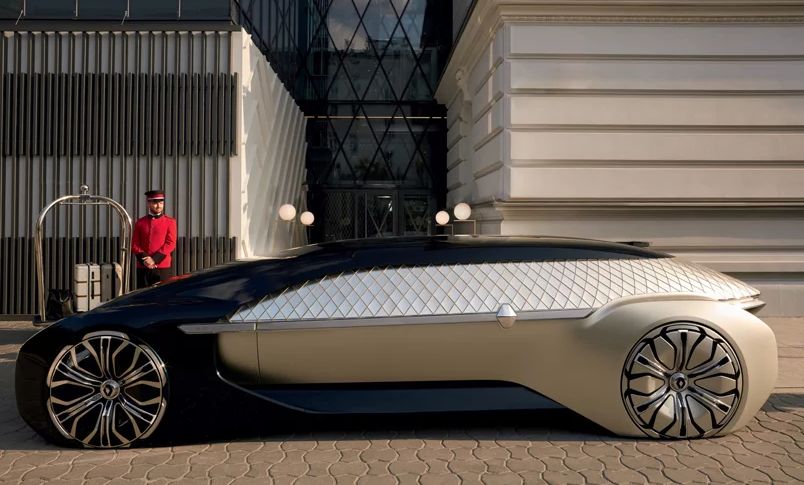 Feature
Descriptions
Hyper
Connectivity
This feature offers occupants optimized services. It has a Smart Modem
installed which helps to connect to the best available network ( 2G, 3G,
4G, WiFi ).
Multimedia
Platform
Which is compatible with all of the OS, including iOS, Android and
Windows. Easily accessible by the driver
Internet
Surfing
Car drives itself so, In free time a driver can surf the internet, make
appointments, organize his day, view nearby points of interest or tourist
information etc.
Long Journey
This car makes long journeys easier and more enjoyable. You can do anything while driving and enjoy the ride without holding steering all the time.
Did you Know? | Renault 'Next Two'
Renault is working on improving the road safety of vehicles for more than 50 years. Accidents occurring in daily life, are due to human errors. Research says more than 90% of road accidents are due to human errors. Renault has overcome this problem by introducing Advanced Drivers Assistance systems, this thing reduced number of accidents by assisting motorists. After introducing these features Renault's serious/ Fatal accidents come down by 80 percent in 15 years. Autonomous Driving is an extension of this ongoing project, it will enhance the efforts on safe driving.
#4 Toyota | Autonomous Cars Technology
Toyota has been researching in developing autonomous driving technology since 1990. Autonomous Cars Technology is the need of this era, every company is trying its best to develop a fully automated vehicle. Toyota is using the concept name Mobility Teammate to refer to its automated driving approach, it tries to build a relationship between the car and the people like a close friend. Friends who help out each other and sometimes watch over each other.
Lexus LS Modified, Highway Teammate, features all capabilities to enable automated driving mode on highways. It works all the way from on-ramp to off-ramp. It has an on-board automated driving system to evaluate traffic conditions. This car makes decisions and takes actions ( Steer, Brake, Accelerate ), during highway driving. It can merge onto a highway or exit it, can drive smoothly on its lane or change lanes if needed and it also maintains inter-vehicle distances.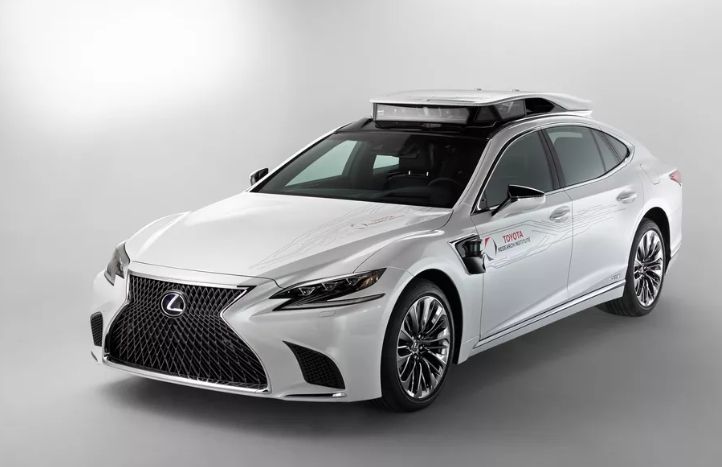 Toyota Driverless Cars | Features
Feature
Description
Twin-turbo Engine
LS features a powerful twin-turbo Engine paired with automatic
transmission 10-speed exhilarating.
Handling
Lexus LS features exhilarating handling with a low center of gravity and an advanced Adaptive Variable Suspension.
All-wheel
driver
This car has the capability with an all-wheel-drive along with super cool car style
Safety
System
The technology named as pre-collision is installed in Lexus. This feature detects pedestrian and auto-steer to avoid a collision.
Connectivity
It is compatible with Apple CarPlay, which will anticipate your every need.
Alexa
It comes with all the convenience of Amazon Alexa on the road. You can easily access all the functions of Alexa using your voice only.
Toyota Ranking in the World
Toyota was the third-largest automotive manufacturer in the world behind the Ford and American General Motors. They made a great achievement in 2005 and 2006. Toyota produced more vehicles than Ford and General Motors. After that Toyota became the number one automotive manufacturer except the year 2011 (due to Earthquake and tsunami 2011) it fell to 3rd position.
#5 Volvo Driverless Cars | Autopilot Technology
Volvo has also come to the world of Autonomous Vehicles, the 'Drive Me' project is a large scale trial of driverless vehicles technology. New launched model Volvo XC90 has an automatic braking system. It works at intersections means, if you come in front of a moving vehicle, the car will automatically apply the breaks. The car further has the ability to instantly adapt the Steering and power-train modes characteristics according to your preferences and driving conditions.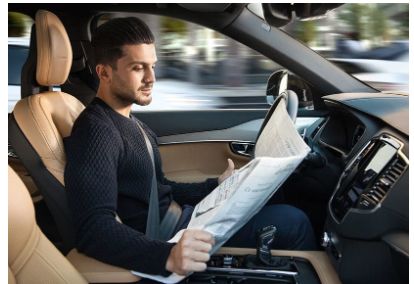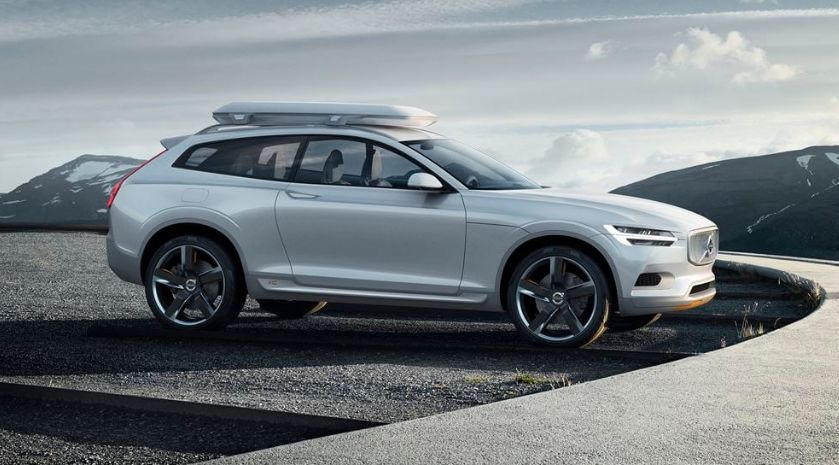 Features Volvo's | Self Driving car
Features
Descriptions
Pilot
Assist
Pilot Assist work as an Autonomous Cars features, it gives a helping hand by providing steering support to help the car centered in its lane. It can easily adapt to the speed of the car in front of you to keep a suitable distance. It can go up to 130 km/h.
Intelli-Safe Surround
This feature reduces the risk of a collision accidentally by applying brakes
for an upcoming vehicle in-front of you. BLIS helps the drivers in changing lanes in traffic. It alerts while changing lanes about the cars in left or right blind spots.
Adjustable Steering
It adapts the speed-dependent power steering characteristics according to your own preferences
Adaptive
Cruise
Control
This feature can change/ adapt the speed to help in maintaining a safe distance from cars moving slowly. You can adjust the desired speed and time gap to the in-front vehicle. Works up-to 200 km/h.

Voice
control
You can give voice commands to operate climate, navigation, entertainment and your smartphone with the help of Voice Control.
Driver
Mode
Settings
This mode allows the driver to instantly adapt the steering and power-train characteristics to your preferences.
All Wheel Drive
The engine drives front wheels while the motor powering the rear wheels. All-wheel drives and give an instant acceleration.
Every Company is trying its best to give a perfect car for its users. Car rankings are measured in many ways, Means, by its speed or millage or by price. Similarly, there are many car companies making sports cars in the world but the top 5 Sports cars are here.