"Tired of feeling tired"
Life is too short to be tired all the time and relaxation doesn't come naturally for everyone. Nightlife directly affect your daytime activities in fact, it can take a serious toll o your daytime activities. Are you tired of tossing and turning at night? Struggling to get better sleep? You may wake up feeling like a couple of seven Dwarves; sleepy and grumpy? Restless nights and weary mornings can become more frequent as we get older. In this article, we are going to discuss amazing activities to do before bed that will enhance your sleep and make you ready for the stress of next day.
"The internal clock helps your body respond to changes in light and dark, when it undergoes a shift with age it can be harder to fall asleep and stay asleep through the night".

Dr. Karen Carlson
Also, checkout our article about Motivational Things To Do In The Morning.
Four basic activities to do before bed, you need to be focused to regulate internal / circadian rhythms; these are:
1- Things to do before bed
2- Things for better sleep
3- Things to eat before bed
4- Things you think before bed
The purpose for all three is to make you feel fresh for a better day. So, these simple tips will help you sleep better and be more energetic and productive during the day.
1- THINGS TO DO BEFORE BED
In this hectic world you are too busy to spend one more minute in bed then you have to. The obvious solution to this reality is to maximize the quality of nightlife, off course there is no substitute of adequate sleep time that's why do always follow these healthy activities before turn in for the bed.
Power down gadgets (unplug from the world)
Set the scene
Optimize the environment of your bedroom
Mediate
Write a journal
Relaxing your muscles
Spend quality time with family & friends
Read books
Get things done
Don't take sleeping pills
Try to listen light music
Deep breathing
Relax your mind in just 10 seconds by imagining a scene
Spend time winding down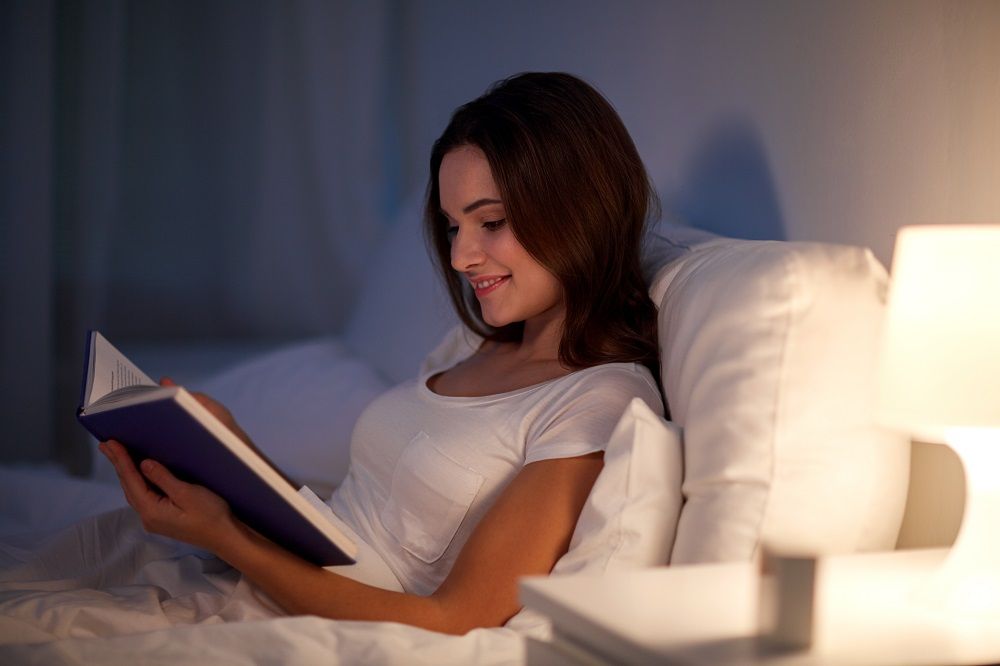 UNPLUG FROM THE WORLD AT LEAST 20 MINUTES BEFORE BED
Technology is pervasive and avoiding the conversation that you are having can feel like an unnecessary pain point. It's time to get unplug from the world;lets stop other distracting your moments. Blue light emitted from your gadgets can keep you up. Turn of your messaging for the night a bit before you sleep; though it will help your mind wind down.
"Make the colors of your computer screen resemble the current time of day, helping your body recognize that bedtime is drawing near".

Dr Micheal Terman
SET THE SCENE; OPTIMIZE THE ENVIRONMENT
Most people believe that bedroom's environment is a key factor that effect one's mood and made the nightlife heavenly. Body's ideal sleeping environment is cool, dark and calm. Don't use light at night. Minimize the external noise. Use ear phones if your home is loud at night that makes you aggressive. A comfy bed is obviously needed to set ideal scene.
MEDITATION FOR BETTER NIGHTLIFE
Do racing thoughts keep you up at night? Meditation is the best to wrap up your whole day work and clear your mind from hustle and bustle day's worries. It's good for your mental and physical health.
"Meditation act as a recharge for your energy and get you focus in what you want".
Some meditation practices involve deep breathing exercises, focusing on different things that happened throughout the day, then letting your thoughts go.
It is inevitable to have stressful nights from time to time. Doing what you can to make your night calm, though, will play large dividends towards your sleep quality. As mentioned earlier, relaxing doesn't come naturally for everyone. If you find it difficult to get your body to settle down, try practicing progressive muscle relaxation. This technique make you more aware of your body and sensation of tension.
GET THINGS DONE
Will you go to next day with unfinished work?.
"Then mind it most successful people will get things done before they go to bed".
Well it depends on your personality how much time you take to complete the task. But try to get things done on time. Wrap up your task before bed. For example: if you're still having client with whom to follow up and its time you want to leave the office. So, mail them to follow up with them the next day. At least this thing help you to erase your tension and make your nightlife amazing.
WRAP UP THE DAY
Always remember,
"Life is too short to do everything you want on fixed time; So do as much as possible".
The day has ended you will have to go into another phase of life; one more page from the novel of life is turned. Now try to focus on next day task. So, if you promised your family to have dinner together so make sure you do that. Just wrap up your day will full SATISFACTION.
READ BOOKS FOR HEAVENLY NIGHTLIFE
Be a voracious reader; Read books before you go to bed. This activity will help you to relax your mind at night. Most successful persons read article or books until they tired and then go to bed after. Reading before bed act as a booster for better sleep; But don't tangle yourself in the story.
LISTEN LIGHT MUSIC
To relax your mind before bed try to listen soft or light music. It will impart positive impact on your mind and soul.
SPEND QUALITY TIME WITH FAMILY AND FRIENDS
Try to spend quality time with friends and family in order to get connected and stay connected. Spend extra time with family to get coordination. Have little but healthy conversation with family members before bed. Talk about your day routine also ask them about their daytime activities.
RELAX YOUR MIND BY IMAGINING A SCENE
Enhance your imagination power. While lying on bed try to imagine a mythical scene that relaxes your mind. For example; Imagine you are walking on a hill station, birds are creeping, beautiful river with neat and clean water is flowing, cold breeze is blowing, you are walking on velvety grass that refreshes your mind and soul; At the same time it start drizzling. This mythical scene will definitely relax your mind just in 10 seconds. You can also imagine memorable moments of your life.
THOUGHTFUL NIGHTLIFE
Whatever you do before turn in for the bed, But keep in mind the purpose is to make your nightlife healthy and your day productive. These strategies will definitely help you to get better sleep.
2-THINGS FOR BETTER SLEEP
Your behavior during the day or especially before bedtime, can have major impact on your sleep. They can promote healthy sleep pr may contribute to sleeplessness. After taking healthy sleep you wake up feeling refreshed as if you have "filled the tank". You feel alert and able to be fully productive throughout working hours. Different day or night, external and internal factors affect your sleep pattern.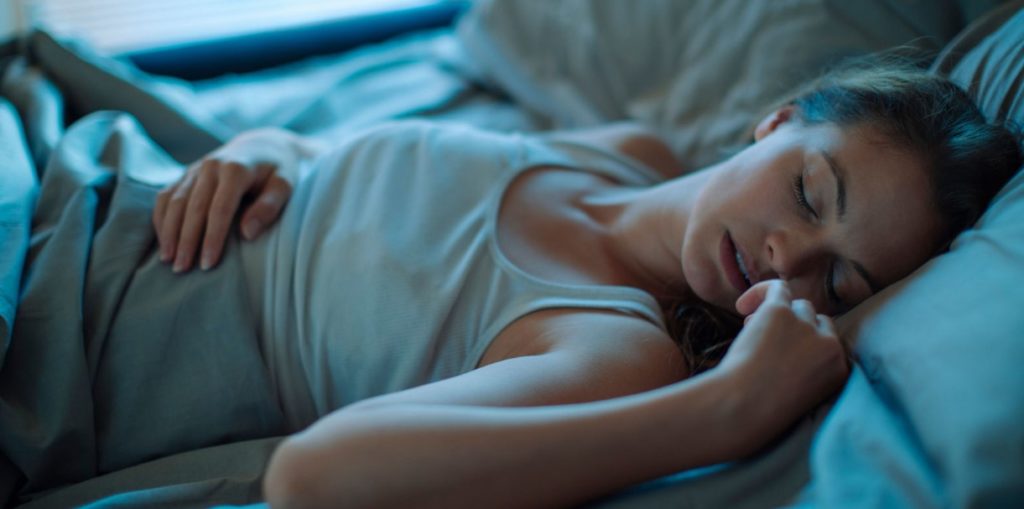 DAYTIME FACTORS
Light exposure
exhausting exercises
Short naps
LIGHT EXPOSURE
Follow your body's natural rhythm; don't disturb it. It affects your body, hormones and helping you stay awake and inform you it's time to sleep according to body's natural sleep pattern. Natural or sunlight helps to keep your circadian cycle healthy. It majorly effects your nighttime sleep quality or duration. Also give positive feedback to patients of INSOMNIA. According to a random research in adults 2 hours of exposure to sunlight / bright light exposure during daytime increase sleep efficiency by 80% (increase 2 hours of sleep).
EXHAUSTING EXERCISES
People who exercise regularly sleep better at night, feel less sleepy in day; remain energetic.
The more vigorously you exercise, the more powerful the sleep benefits you got.
Exercise improves the symptoms of insomnia, sleep Apnea.
It can take several months of activity before you experience the full sleep-promoting effects; so be patient
Try to finish moderate to vigorous workout at least three hours before bedtime.
Also, Checkout our article about Meditation Techniques to release stress before sleeping.
SHORT NAPS
While short napping during day is the best way to make up for sleep. But the things can be worst if you are facing serious sleeplessness issues at night.
DURATION
Limit your naps 15 to 30 minutes in the early afternoon.
NIGHTLIFE FACTORS
Get comfortable bed, mattress and pillows
Say no to late night television
Try leg pillow for back pain
Put your neck neutral
Put your phones on do not disturb or power down
Take warm water bath
Try and stay consistent
Turn down tobacco
GET COMFORTABLE PILLOW AND MATTRESS
The quality of your Bed can affect your sleep. Some people wonder how they sleep comfortable in hotels. Its just because of comfortable sleeping accessories. A new and soft mattress can reduce your back pain 57% and shoulder pain 60%. Also enhance your sleep quality up to 60%. One important thing is that must SEAL your mattress from allergies because Sneeze, Sniffles and Itchiness from allergic reactions can lead to lousy shut-eyes.
TIP
An air tight, plastic dust proof cover for mattress work best.
3-THINGS TO EAT BEFORE BED
If you have been trouble falling sleep or staying asleep, you may turn to sleep medication but these drugs having the worst effect on your body's activity including loss of appetite, dizziness, drowsiness, abdominal discomfort, dry mouth etc. So, here is a simple solution of this problem you must need to be smart about your diet before bed and you will definitely say goodbye to your sleep medications.
Bananas
Honey
Almond
Cottage cheese
A hand full nut
Warm milk
Chamomile tea
Cherry juice
Fruits
Peanut butter
Jasmine rice
Fortified cereals
Tarragon
Kale
Sweet potato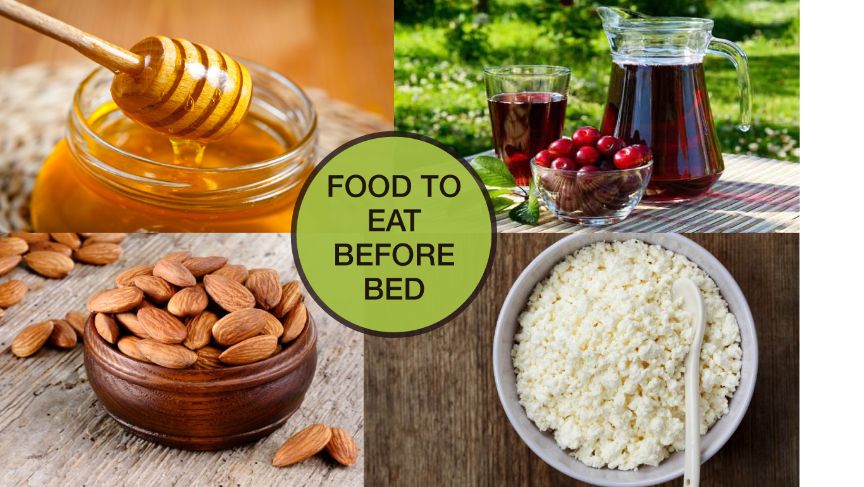 BANANAS
They are rich in magnesium, which allow your body and muscles to relax, so they are considered as energy booster. Bananas also contain tryptophan; which produce serotonin that aids your body to regulate sleep pattern. So next time if you get the late night MUNCHIES, search for bananas.
SWEET POTATOES:
"SWEET POTATOES ARE SLEEPER'S DREAM"
They contain B6 which boosts mood and melatonin which prepare for sleep, so eating potatoes feel you both relaxed and sleepy. This veggie is fiberlicious, so don't need to worry to waking up hunger in the middle of night.
HONEY
You will be stunned to hear that just one spoon to honey is enough to stimulate melatonin in the body and brain and shut off orexin (That keep us alert).
WARM MILK
There is a strong psychological link between sleep and milk as a child; just like hot tea, warm milk provide a perfect soothing backdrop of relaxing bedtime routine.
ALMONDS
Almonds are bursting with magnesium. They reduce your nerve function while steadying your heart rhythms. They encourage sleep.
COTTAGE CHEESE
Cottage cheese are high in lean protein which indirectly a source of serotonin, (a brain chemical) its low level leads to insomnia. Enjoy the cottage cheese with raspberries; source of melatonin.
CHAMOMILE TEA
One of the most common herbal tea around the world. For thousand of years chamomile tea is used to settle up set stomach and calm anxiety. When its time to sleep this herbal tea is a perfect way to mellow out after a stressful day.
FORTIFIED CEREALS
Crabs in general is best for sleep, So, try a bowl of Kashi or shredded wheat which contain "good" or complex crabs. For dreamy effect, cereals goes well with milk, which has its own sleep- promoting activities. Just like:
"TWO FOR THE PRICE OF ONE".
CHERRY JUICE
Cheery juice act as a natural sleep aid thanks to their melatonin content. Researches show that adding of two glass of cheery juice into your diet every day can drastically improve your sleep pattern. This is a powerful sleep inducing agent so enjoy cheery/ cheery juice as a dessert before bed.
JASMINE RICE
Jasmine rice ranks high on glycemic index, Means the body digest it slowly; releasing glucose slowly into blood stream. Eat it before bed and you don't need to worry to wake up with hunger in the middle of night.
WORST FOODS TO EAT BEFORE BED
Chicken
Coffee
Dark chocolates
Alcohol
Fatty food
Heavy meal
Spicy food
Ice cream
THINGS TO THINK BEFORE BED
Nighttime the best time to think right things; to plan for next day; to plan for future because:
" A SUCCESSFUL MAN FOLLOWS A PERFECT PLANING".
So, it's merely up to you to get rid of stressful thoughts and try to think positive things that aids in sleeping:
Think about being awake
Explore your hobbies
Say five grateful things to yourself
Make a manual list of things you love
Think about places you love to visit
Accept you can't control or change the things that happened
Say encouraging words to yourself
Plan for future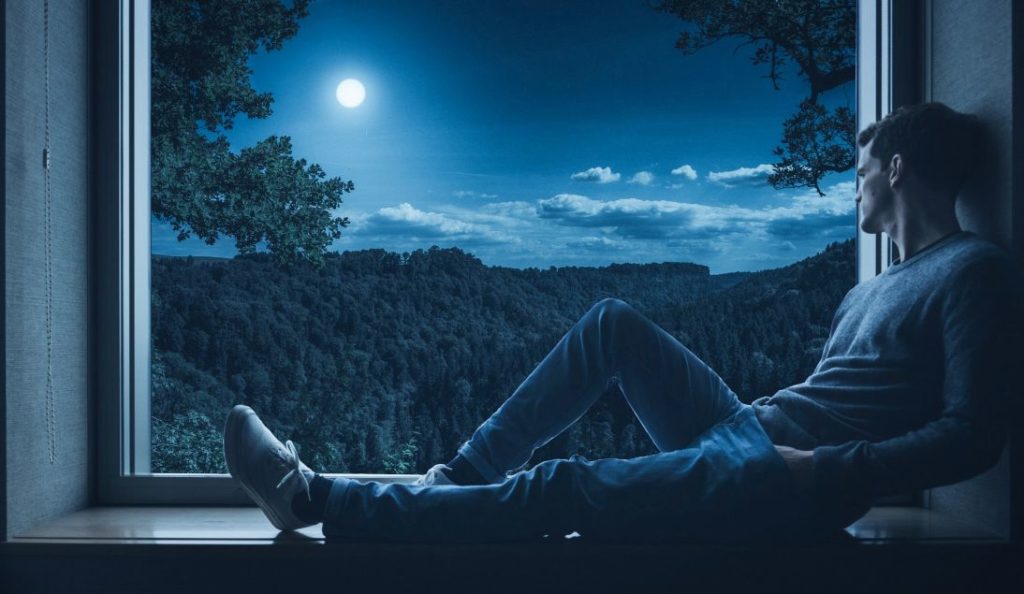 AUTHOR's INSIGHTS
After a crummy night of sleep most people play the blame games, pointing fingers at work stress. Nightlife is a huge part of your life and night sleep is a huge part of making any diet and exercise plan work as it allows your body to process and to recover from all the sweet and breakdown of muscles. So, use a light or perfect diet before bed. The above discussed activities to do before bed will certainly be helpful in every way, if you choose to adopt them for better sleep.
Nightlife is blessing for human being, count this blessing and try to use it positively. Nightlife impart amazing effects on your mental and physical health. Get in synchronization with the body's natural sleep-awake cycle. If you have this synchronization you can enjoy energetic and healthy life. So boost your health and improve how you think and feel during the day.