Most commonly defined definition of lunch is,
"A meal That is eaten in the middle of the day mostly heavier or formal then dinner"
A lunch is the short form of luncheon a word that means " thick hunk" where Nuncheon means."Midday meal". So lunch is basically a second meal after the breakfast in a day.
Importance of Lunch
Lunch is a very important meal for everyone because it is eaten in the middle of the day at that time hunger of a person is on peak. So it provides energy to our body and brain to work efficiently. A nutritional and healthy diet is necessary to maintain our health. In the middle of the day due to exhausting work the sugar level of a person falls down so a healthy lunch proves helpful to raise the sugar level. Lunch is very important for kids as it provide vitamins and nutrients to to them because they are at the growing stages of their life. It helps to re- energize their body and to maintain the internal metabolism. So its a bad idea to skip lunch. If you are skipping lunch then you will not be able to do remaining works of the day actively.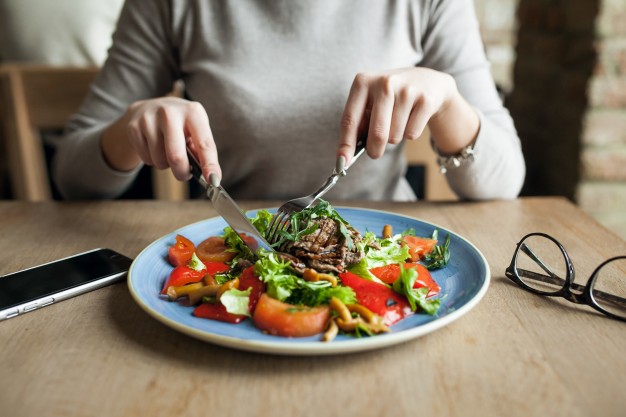 Right Time of Having Lunch
Typically an exact lunch time in anywhere is between 11:00 AM to 1:00 PM this is not a generalized time. Due to advancement of life lunch time changes day by day. In fact most of the people usually skip Lunch as they are busy in their tough routine. This thing imparts disastrous effects on their physical or mental health. Usually in offices 30 mins are given to take lunch.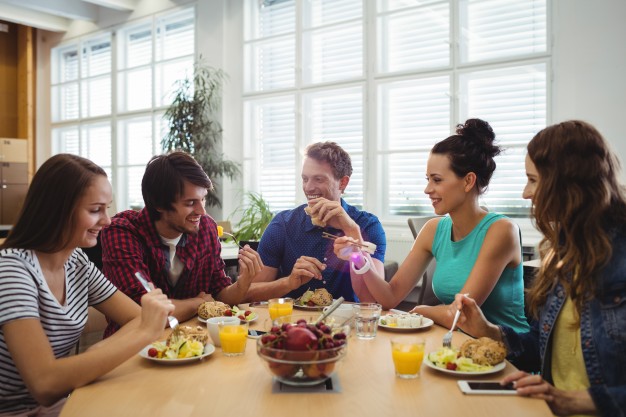 Necessary Meal for the Students
Lunch is necessary for students even for office going persons. It is very critical for their health. Specially for weak students, Parents should need to give proper attention to their meal they need to set a timetable for their kids. While teachers need to ensure that students have the nutrients that they need throughout the day to perform their activities.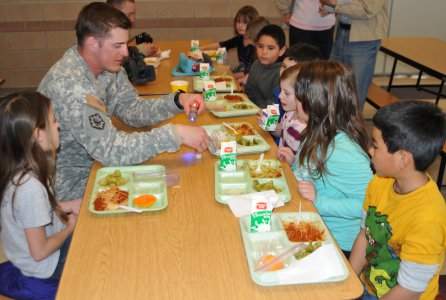 Cons of Skipping Lunch (Mid-Day Meal)
If you skip lunch then these are the disadvantages that you will face,
Food insecurity
Obesity
Poor physical and mental
health
Low activities rate
Less metabolism
Low nutritional level
Low energy level
Qualities of a Healthy Lunch (Mid-Day Meal)
Each diet which is rich in vegetables or fruits are considered as healthy diet which protects our body against certain types of diseases while a healthy meal is the one that having following nutrients,
Carbohydrate
Fats
Vitamins
Protein
Dietary fibers
Calcium
Micro nutrients
Macro nutrients etc
Here we will share an example perfect and nutritional lunch combo which is not only healthy but also liked by everyone Hydrabadi chicken curry with white rice/ Hydrabadi chicken curry with chapati or roti and cucumber raita, what would you like choice is yours.
Hydrabadi Chicken Curry with white rice in Lunch (Recipe)
Ingredients required,
700 gm chicken
250 gm curd
200 gm simple tomatoes paste
5-6 medium sized onions ( paste)
10-12 curry pata
2 cup cooking oil
2 tsp cumin powder
1 tsp coriander powder
1 tsp ginger+ garly paste
2 tsp red chili powder
1 tsp turmeric powder
one tsp garam masala
1 tsp cumin seeds
2-4 cloves
salt for taste
water if needed just 1/2 cup
Cooking Procedure
Step 1:
Marinate the chicken with curd and all dry spices Leave the paste foe 30-40 minutes.
Step 2:
Heat the oil in pan and add cumin seeds and cloves cinnamon stick. Stir for 30 sec their aroma felt.
Step 3:
Add onion paste and salt according to need & fry till the onion changes to light brown color now add ginger garlic paste, fry for 5 minutes all the spices thoroughly mixed.
Step 4:
Add tomato paste and fry for 7-8 minutes.
Step 5:
Add chicken and mix it thoroughly with masala. Cover it and cook it on medium flame for 10
minutes. Stir in between so that masala do not burn.
Step 6:
Now add curry patta. Mix it well.cook the chicken on low flame for 20 minutes by covering it.
Step 6:
Now check the chicken weather it cooked well or not. For more gravy add one.
NUTRITIONAL VALUE OF HYDRABADI CHICKEN CURRY
Carbohydrate = 15g
Dietary fibers = 1g
Sugar = 4g
Fats = 8g
Saturated. =3g
Protein. = 24g
(Because chicken is enrich
in protein
Sodium.) =122 mg
Cholesterol. =85 mg
Vitamin A. =3%
Vitamin C. =1%
Calcium. =13%
Iron. =6%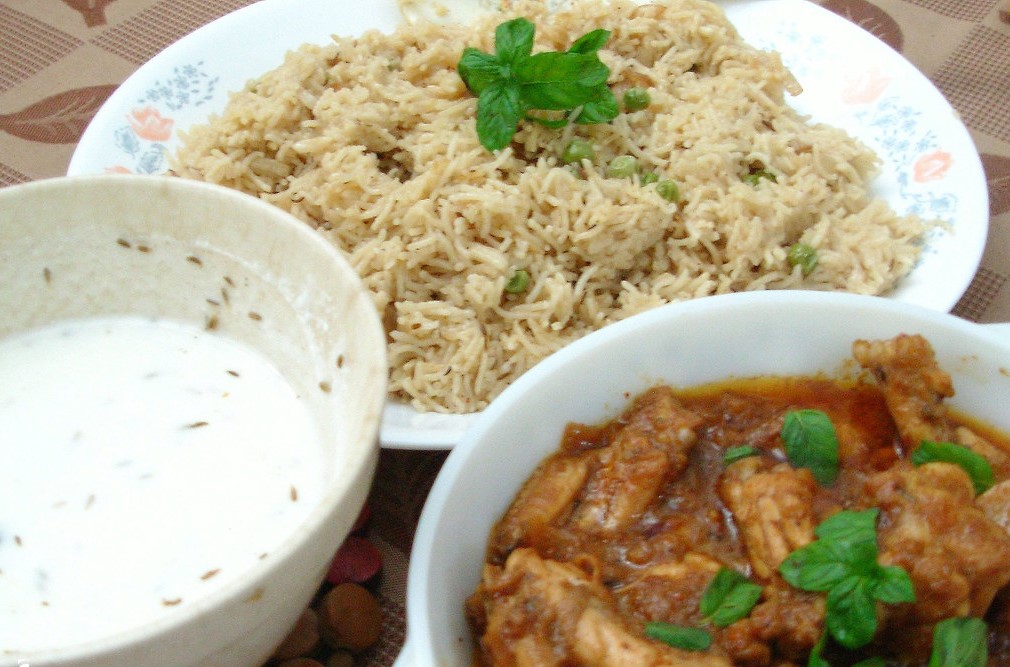 Recipe of White Rice to cook in Lunch
Ingredients required,
Rice / basmati rice
2 tsp oil
1 tsp salt
Water
1 tsp vinegar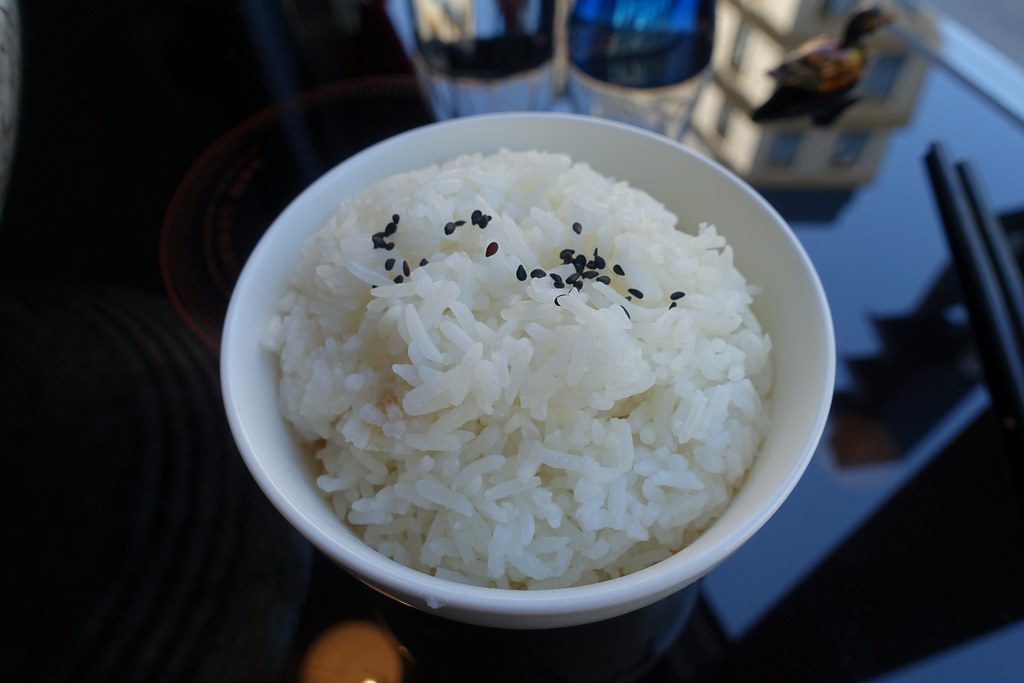 Recipe
Boil the water and add salt oil and Vinegar to it. When water start boiling add rice to it. And when rice became soften put it lowest flame until it Cook completely. Your white rice ready to serve with hydrabadi CHICKEN curry.
NUTRITIONAL VALUE OF WHITE RICE
Carbohydrate. =34g
Protein. = 5g
Not a significant source of vitamin D calcium etc
RECIPE OF CHAPATI to Cook in Lunch
Ingredients required,
2 cup wheat flour
Water as required
1/2 tsp salt
1tsp ghee
Recipe
Step 1: Take the flour in a medium sized bowl. Now add salt ghee and wheat and water. Mix them thoroughly to make the dough. Make sure that dough is not thick. Keep kneading for a while.
Step 2: Now roll a ball from the dough. Flatten it with the help of rolling pin. Give it a perfect round shape.
Step 3: Place the pan on flame and heat enough to put CHAPATI on it.
Step 4: Use pair of tongs to flip over to the other. Cook on medium flame Chapati changes its color. to light brown and will start to puff. Indicating that it is completely cooked.
NUTRITIONAL VALUE OF CHAPATI
Energy. = 104 cal
Protein. =2.6 g
Carbs. =15.7g
Fibers. =2.6g
Fats. =3.7g
Sodium. =4.3mg
CHAPATI is considered as a full diet it is full of carbohydrates and soluble fibers which is easily digestible, and a source to lower cholesterol level in body It provides you a lot of energy. It not only energize your body but also your mind. CHAPATI made without oil is more healthy.
RECIPE OF CUCUMBER RAITA (Mid Day Meal)
Ingredients required,
Some cucumber
Curd
Roasted cumin seed powder
Chaat masala
Table salt
Blachi pepper
Red chili powder of needed
Recipe
Cut the CUCUMBER on extremely small pieces and mix the cucumber curd cumin powder and black pepper thoroughly then add some chat masala and salt according to need Your cucumber raita is ready to serve with hydrabadi CHICKEN curry and chapati.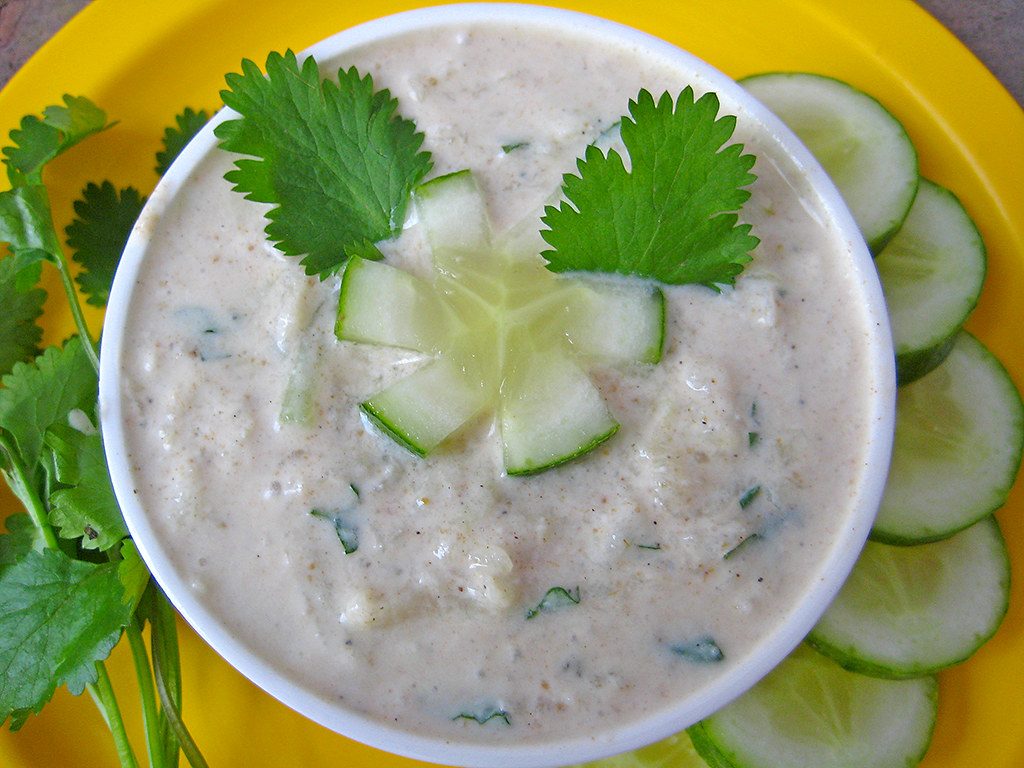 NUTRITIONAL VALUE OF CUCUMBER RAITA
Total calories =93.9
Total fat. =5.0g
Sodium. =348.5mg
Potassium. =2293.5mg
carbs. =7.9g
Dietry fibers =0.7g
Other Healthy Dishes to eat in Lunch
Daal Chawal
White karahi with roti
Afghani fateer keema
Beef Haleem with chapati
Dum Pukht
Chicken biryani+ vegetable
salad
Chapli kabab with roti and
condiment
Patato curry with carrot and
peas
Chicken jalfrezi
Masala toast in bakery style
THINGS YOU SHOULD REMEMBER
In order to enjoy a healthy life you have to replace following things in your diet,
Replace basanpati ghee with canola oil for deep frying use DESI GHEE. Because other oils get absorb in the vegetables and cooking items. Use fresh and home made juices Use dessert made in home. Avoid ready made sweet (methai) and halwa. Avoid junk food and Avoid dinning out instead eat home made healthy dinner. Less the use of full cream instead use skimmed milk and Avoid too much eating of chocolates. Avoid too much use of sugar, salt red chili powder instead use black pepper and green chili.
Why you should not quit Lunch Time
I would like to sum up my discussion by these words,
"A healthy mind and healthy
body is the production of
healthy diet"
If you want to live a Healthy life then never skip lunch. It not only give you energy but also useful to maintain your health. Avoid junk food in Lunch because they disturbs the metabolism of your body always give preference to home made meal of you want to enjoy the beauty of life.