Asian Wedding Traditions
Asia is the largest continent. Having its own traditions and values. Continent Asia is famous for its oldest cultures around the globe ( i.e. Asian Wedding Traditions ). Asia consist of many countries, in which some countries are rich and well known in their traditions:
Famous Traditional Countries
Pakistan
India
China
Saudi Arabia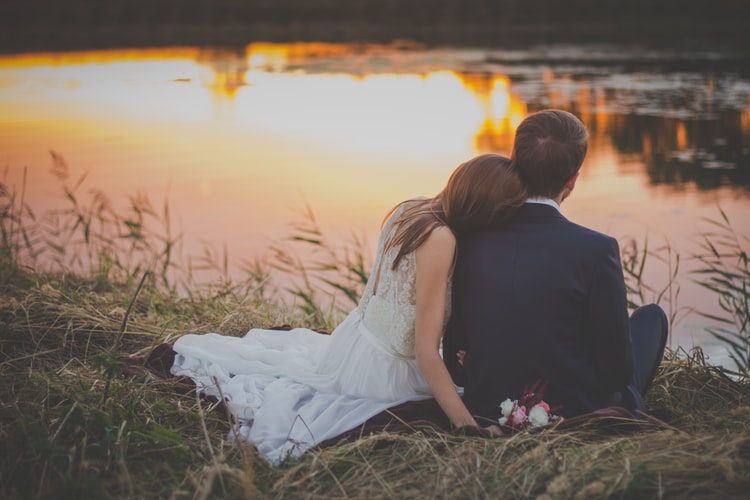 These countries have roots that goes way back in time, their traditions are the oldest traditions of mankind history and their Traditions are one of the richest and ancients in the world. Wedding is the establishment of a relation between a man or a woman. It is also an alliance between two families.
In Islam Nikkah is the most sacred ceremony on which two souls or two person bound in a relation.
TYPES OF MARRIAGE
Arrange marriage
Love marriage
Semi-arrange marriage
Traditional marriage
Contact marriage
PAKISTANI ASIAN WEDDING TRADITIONS
PAKISTANI wedding mostly consist of following functions,
Mayoun
Mehandi
Barat
Waleema
Pakistani weddings are the most elaborate affairs. And Nikkah is the main ceremony in Pakistani wedding. In Nikkah man and woman bound in the most sacred relation on earth. The most popular Nikkah dressing in Pakistan is. " Shrara kurta". Pakistani dressing refers to ethic clothing. Moreover wedding is a life changing event its a wonderful bliss itself Asian wedding traditions having similar significance to wedding day.
Events of Pakistani Wedding
Mayoun
Mayoun is the first day of Pakistani wedding. Families of bride and groom wear white dress on this event
Mehndi
Mehndi is the second day of Pakistani wedding and is the most important event of wedding. it includes dancing and singing matrimonial songs. The bride wear the dress on mehndi sent from grooms family mostly " Lehanga " in bright colors like green yellow orange and golden is brought for this special day.
It is known as "Rasm e Hinna" . On mehndi beautiful motifs are drawn on bride's hand also on hands of other girls of the family.
Baraat
Baraat is the most auspicious day in PAKISTANI wedding. Nikkah carried out in the presence of "QAZI" two witnesses friends and relative. Marriage portion called "Haq Mehar" is also agreed upon by the elders of both families which binds the groom to pay her bride.
Dressings
Usually bride wears red dress with different combinations called " lehanga" on barat bride also wear gorgeous jewelry decorate with beads and pearls. While groom wear " Shairwani" with a special traditional turban called " Qullah". The Holy Quran is held over the head of newly married bride at the time of valediction as she is start her new life with her husband and his family.
Waleema
Waleema is the fourth day of Pakistani wedding in which groom gives a party or reception to friends family and relative. It is the last ceremony of marriage in ISLAM. In this ceremony groom invites people for extensive meal after Nikkah
Dressings
Bride usually wear mouf colors on reception like skin grey baby pink . She wear a long gown decorated with pearls or long maxi / long tail maxi. While groom mostly like to wear three peace (paint coat) on Waleema. Waleema also considered as a dress code function.
Here am enlisting top Ten wedding dress designer of Pakistan,
Umer sayeed
Karma
Mehdi
Deepak perwani
Maria B.
Asifa & nabeel
Sana Hashmi or Safeena muneer
Fahad hussayn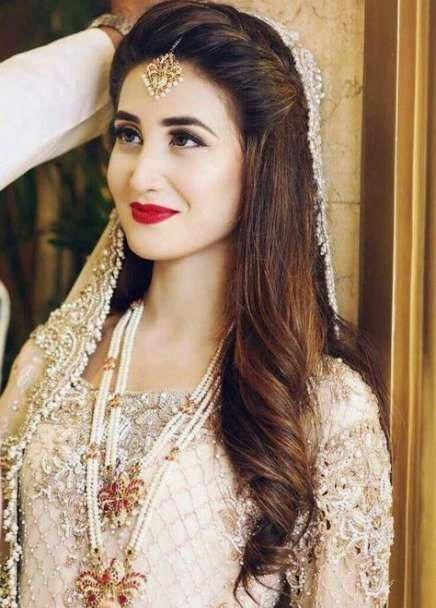 WEDDING TRADITIONS OF INDIA
Indian weddings are also full of color and true reflection of their Traditions their wedding lasted for week their main functions are
Sangeet
Mehandi
Haaldi cermony
Mandap
Laja homa
Mangalsutra
Saptapadi
Colurs
Reception
Mahurta
They select an auspicious time for wedding by using bride and groom's date of births called "KUNDLI" after calculating the position of planets and stars to reflect the Castilian union of the couple.
Sangeet Party
Sangeet Party is a pre-wedding ceremony called sangeet in this function whole family of bride and groom dance sing and enjoy together. They also give performance
Mehndi Ceremony
Mehndi ceremony in Indian weddings is as same as in PAKISTANI wedding
Basic wedding ceremonies
Mandap
Mandap is a temporary small structure of made for wedding purpose in which fire place known as " kindle" this is also one of their sacred tradition. It is covered by fairy pillars which are beautifully decorated with flowers. In Hinduism wedding is a sacred relation between two souls not a contract between two families.
In this sacred ceremony fire is kept as witness. The bride's brother give three fistfuls of puffed rice to the bride as a pray or wish for his sister's good luck or happiness. This offering is known as "HAMMAN".
Then bride and groom exchange Their garland of flowers this is the symbol of their happiness and their wish to marry each other. In simple words exchanging of garland is the symbol of their wish for wedding
Kanyadan
Kanyadan is the blessing of a father for her daughter. In this ceremony father of the bride gives her hand to the groom as the symbol of giving permission to spend his whole life with her. The water put by bride's father flow down from her hand to groom's hand. This ceremony is a symbol of fathers love and affection for her Daughter
Saptapadi
Saptapadi is ceremony in which garments of bride and groom tie together and they complete 7 round around the fire. It is also known as "phairay" in which each round is the significance of blessing From their Gods. It is the symbol of establishment of friendship
Sindhur
Sindhur is a red powder and applied to hairs of bride symbolize her new status of married. It is also the sign of " Suhagan" in Hinduism.
Mangalsutra
Mangalsutra is a locket that Groom place a necklace made of black and golden beads on bride's neck. In Hinduism it is the gift of goddess., Of wealth Prosperity and good fortune by LAKSHMI. In Indian wedding red color wear by bride at the second day of wedding is related to rising of sun it is symbolize as fertility or happiness.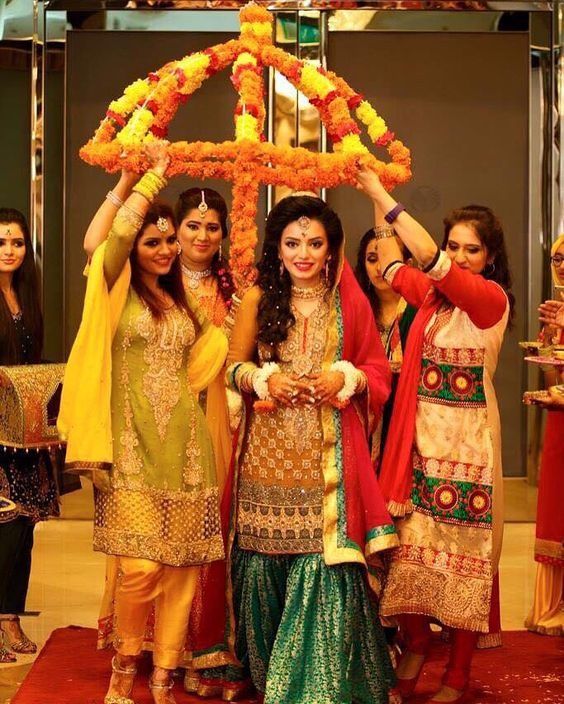 CHINESE ASIAN WEDDING TRADITIONS
In Chinese wedding red color is also the symbol of happiness good fortune. The Bride wear red dress and covers her face with a veil. In a formal Chinese proposal groom's family present some gifts and sweets to fix engagement while bride's family give a dowry list to groom's family.
In Chinese tea ceremony both families perform hairdressing and wear traditional dress and meet each other. While way of groom is blocked by bride's maids after the tea party both bride and groom receive a lucky red envelope called " lai see" from their families.
Traditional bride's wedding dress
Qipao
Qipao is a traditional Red dress in which bride's Face cover with the veil. While in modern wedding now bride wear white long gown.
Post wedding ceremonies
The bride prepare breakfast for both families it is basically a step to introduce herself with the groom's family. She will receive small gifts from groom's family. Is tradition is symbol of love of Bride for The groom's family. On wedding. Night room of newly wed bride is decorated with dragon and phoenix candle.
Both bride and groom drink wine in cups tied strongly with red cloth.the phoenix candle on newly Wed couple's room is the symbol of prosperity dedication for future family.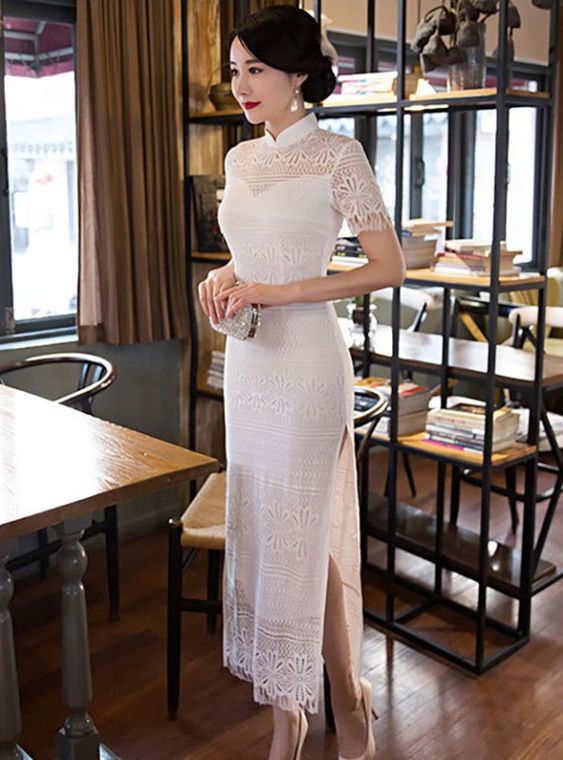 SAUDI ARABIA ASIAN WEDDING TRADITIONS
Saudi wedding traditions of wedding rooted deep in Islamic teachings and Arab customs. In Saudi Arabia wedding traditions there is no Concept of ring ceremony as wearing ring has mo basis in Islam. But it can't be said that it is unlawful in Islam. Each ceremony is celebrated separately
Ceremonies of Saudi Arabia Weddings
Shawfa
Milkah/ nikka
Khatub/ Makhuti
Ghumra or haflta al hinna
Barat or hiflat al zaffaf
Shawfa
This word means seeing each other. In this ceremony families of Bride and groom meet each other. This could be called a pre-wedding meeting. Once a girl and a boy see each other they tells their parents about their satisfaction. While most religious or rigid families do not follow this tradition.
Nikkah
In this ceremony fathers of both bride and groom along with two witness signature on the marriage contract. If both bride and groom are agree to enter in this sacred relationship of husband and wife. The Mimlik or Qazi recite few verses from the Holy Quran and prays for the lasting of their relationship and also for their happy life journey.
Khatub or Makhuti
In this event families decides dates for all wedding ceremonies and then they make a announcement for wedding preparations.
Ghumra
Like Pakistani asian wedding tradition it is also a small traditional party of ladies( family and friends) in which beautiful Mehndi designs on Bride's hand
Wrist and feet
Usually professional Hinna Artist are invited on this ceremony not only bride but also other ladies of family fill their hand with beautiful designs
Hifat Al Zaffaf
In Saudi Arabia wedding functions, celebrate separately. Men's party is celebrated before the wedding day in men's party traditional sward dance is performed including grand dinner. On wedding day all women are gathered to celebrate but all women cover this faces with a piece of cloth called veil. Groom have a photo-session with his bride.
Wedding of Saudi Arabia are the reservoir of their golden traditions. With a lot of pleasure, prayers, happiness blessings celebrations and joy the wonderful event of wedding come to end.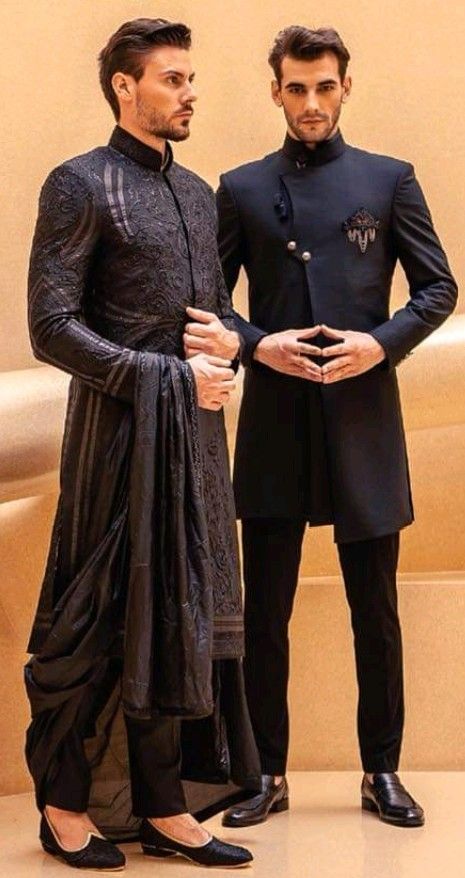 TRUE MEANING OF WEDDING
Is the understanding of that long lasting interpersonal relationship of a husband and wife. The feeling of this sacred relation in which they became soulmates of each other. It is a legal social formal or religious. Union not only between two people but also between two families.
If you want to read about history & facts about fashion, then click.